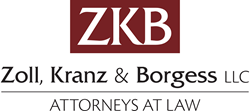 Toledo, OH (PRWEB) July 08, 2014
The U.S. Food and Drug Administration (FDA) issued a warning on July 3, 2013, that the blood pressure drug, olmesartan medoxomil (marketed as Benicar, Benicar HCT, Azor, Tribenzor, and generics) can cause serious intestinal problems known as sprue-like enteropathy. The FDA also required changes to the labels of these drugs to include this concern. Symptoms of sprue-like enteropathy include severe, chronic diarrhea with substantial weight loss. The enteropathy may develop months to years after starting olmesartan, and sometimes requires hospitalization.
Olmesartan medoxomil is an angiotensin II receptor blocker (ARB) that was approved on April 25, 2002, for the treatment of hypertension, alone or with other antihypertensive agents. It is one of eight marketed ARB drugs. According to the FDA, in 2012, a total of approximately 10.6 million prescriptions were dispensed, and approximately 1.9 million patients received a dispensed prescription for olmesartan-containing products from U.S. outpatient retail pharmacies. According to sales data, the majority of olmesartan-containing products were distributed to outpatient retail pharmacies (81.5% retail, 15% mail order/specialty pharmacies and 3.5% non-retail) during this time. Sprue-like enteropathy has not been detected with ARB drugs other than olmesartan.
The FDA issued its safety warning after evaluating adverse event reports received by FDA's Adverse Event Reporting System (FAERS), published literature case series, information from FDA's Mini-Sentinel pilot of the Sentinel Initiative, and information from the CMS Medicare database. FDA identified 23 serious cases in FAERS presenting as late-onset diarrhea with significant weight loss and, in some cases, with intestinal villous atrophy on biopsy. FDA's evaluation found "clear evidence of an association between olmesartan and sprue-like enteropathy."
Prior to the FDA's review, in June 2012, Mayo Clinic researchers published a case series of sprue-like enteropathy associated with olmesartan in 22 patients. These patients developed diarrhea, weight loss, and villous atrophy while on olmesartan. Eighteen patients had follow-up intestinal biopsies histologically demonstrating recovery or improvement of the duodenum after discontinuation of olmesartan.
Similarly, in May 2013, an article describing patients with villous atrophy and negative serologies for celiac disease reported that some patients without definitive etiologies for villous atrophy were characterized as having unclassified sprue. Some of these patients were later found to have villous atrophy associated with olmesartan use.
The FDA currently recommends that Health Care Professionals be aware of the following:

Tell your patients to contact you if they develop severe, chronic diarrhea with substantial weight loss while taking an olmesartan-containing product, even if it takes months to years for symptoms to develop.
If a patient develops these symptoms during treatment with olmesartan, other etiologies, such as celiac disease, should be investigated. If no other etiology is identified, olmesartan should be discontinued and another antihypertensive treatment started.
Symptoms of sprue-like enteropathy may develop months to years after starting olmesartan.
And finally, report adverse events involving olmesartan-containing products to the FDA's MedWatch program.
The law firm of Zoll, Kranz & Borgess, LLC ("ZKB") devotes its practice to the field of pharmaceutical and medical device litigation. ZKB is dedicated to compelling companies to produce safer products. Injured clients and partnering attorneys from across the U.S. appreciate and rely upon over 70 years of combined experience in pharmaceutical mass torts and multidistrict litigation. ZKB's experienced team includes a practicing physician-attorney and all the technology, knowledge and experience necessary to succeed in this complex legal field. For more information about Benicar, Azor or Tribenzor, or if you believe you may have suffered intestinal or other problems after taking one of these drugs, contact ZKB toll-free at (888) 841-9623 or visit the firm's website at http://www.zkblaw.com. Initial consultations are always free and confidential.