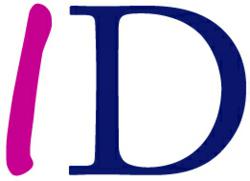 Concord, NH (PRWEB) November 01, 2011
Intimate Dyeing recently launched their new website, marking a substantial improvement in the way information, color swatches, and custom apparel dyeing options are presented to potential and existing customers. These days with limited time to shop for the perfect dress, blouse, shirt, or piece of apparel, Intimate Dyeing provides a fast, convenient, and cost-effective fabric dyeing service for customers throughout the United States and worldwide.
Intimate Dyeing has been providing professional fabric and clothes dyeing services for fashion designers and individual customers alike for nearly two decades. One of Intimate Dyeing's primary services involves dyeing dresses, including evening gowns, cocktail dresses, prom dresses, formal dresses, bridesmaid dresses and wedding dresses. Intimate Dyeing's dress dyeing service dyes silk, cotton, rayon, and viscose dresses, and they are the only company in the country offering dress dyeing services for polyester dresses, including polyester wedding dresses. They are also able to professionally dye dresses with lace and beading, returning a finished product to the customer looking just like new.
To help launch their new website, the company is offering free color fabric swatches so the customer can select the perfect new color for their dress or piece of apparel. Intimate Dyeing is the only apparel dyeing company in the Country to offer free swatches to their customers with free shipping and no credit card required.
The newly designed website provides a vibrant and enjoyable experience, while allowing readers to gain a better understanding of the services offered and the dyeing process for each service, including dress dyeing service, clothing dyeing service, fabric dyeing service, and custom dyeing services.
Aside from the more attractive interface and ease of information, the new website also offers an easy to read and vibrant list of color swatches for each fabric type. Fabric categories range from cotton, denim, linen, nylon, rayon, silk, wool, polyester, rayon, and more. Each fabric category has between 12 and 27 colors to choose from, allowing each customer to personalize their apparel on a truly custom level.
Intimate Dyeing provides fabric and apparel dyeing services to all 50 States, ships to over 40 countries worldwide, and offers free return priority shipping on orders. Furthermore, they offer extremely quick turnaround and outstanding customer service to ensure the highest level of satisfaction for each and every customer.
About Intimate Dyeing. Intimate Dyeing is committed to maintaining the highest standards of dye quality and customer service. With nearly two decades of professional dyeing service to both apparel designers, manufacturers, and customers alike, Intimate Dyeing strives to ensure outstanding service and a final result that will positively transform a customer's wardrobe.
###