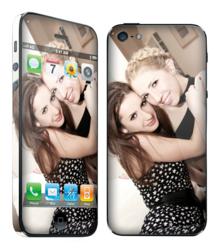 inToro Skins are a great way to make your gift stand out this Christmas.
(PRWEB UK) 29 November 2012
inToro Skins provide a wide range of customisable skins for all your gadgets, giving your Christmas gift a personalised twist whilst also providing added protection against annoying scuffs, scratches and fingerprint marks.
Spokesperson for inToro Skins Kevin Dias said: "Customising is a great way to give a gift that really stands out. When giving a gift like a Mobile Phone, iPad, Kindle or Laptop personalising it with a picture or a favourite football team can help give it that extra special feel. You can even get inToro skins for games controllers so you can play in style and never pick up the wrong controller again and because our skins are made from the highest quality adhesive materials, the skins will not lose their looks or peel away until you are ready to replace them."
The skins are available at leading retailers such as WH Smiths and Argos or you can upload your own image directly to inToroSkins.co.uk and design your own personalised cover, or customise an official FA football skin of the team of your choice. The skins are easily applied and leave no residue, and are covered by a two year warranty.