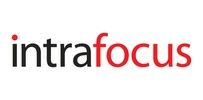 It is a great way for a group of experts to work in collaboration rather than competition. Everyone wins. The consultants share the ever growing workload and the clients get the best team for the job
Winchester, England (PRWEB UK) 29 May 2013
Over the past few years Intrafocus has worked with some of the best business performance management consultants in the world. Each of them has a track record of success in their specialist area. This programme provides a semi-formal structure where the Associates can call on each other's specific resources to ensure customers benefit from the right expertise. Between them the Associates have an extended network of consultants and practitioners that can be brought into play at very short notice.
"We have been experimenting with the Associates model for some time" says Clive Keyte of Intrafocus "It is a great way for a group of experts to work in collaboration rather than competition. Everyone wins. The consultants share the ever growing workload and the clients get the best team for the job".
Intrafocus has brought together a specific set of skills focusing on Strategic Management, Business Performance Management, Balanced Scorecards and Quality Management. Intrafocus believes that the growing market for business performance automation is still very young. Therefore the need for good advice, training and consultancy is an imperative.
"Whatever software you choose to automate business performance management" continues Keyte "will require adjustments in your company, both physically and culturally. It is often the latter that can cause the greatest pain. It is here where the right consultant can make a huge difference to accepting a new system".
The Intrafocus Associates Programme is now formally open to additional candidates, but be aware that expertise in the field has to be demonstrated. The selection process is quite stringent to ensure that only the best consultants are recommended to clients.
About Intrafocus:
Intrafocus is a business performance management software reseller and consultancy. It has invested heavily in lighter-footprint performance management software. Intrafocus believes that companies and organisations want easy to use web-based tools to examine and manage their performance data more effectively.