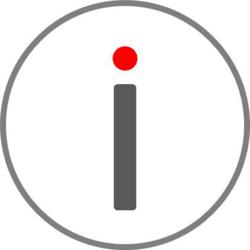 It is a useful tool to enable anyone to grasp basic score carding principles and provide some simple dashboard results
Winchester, UK (PRWEB UK) 24 January 2013
Recognising the need to help educate the marketplace on 'Balanced Scorecard' usage, Intrafocus has released version 2 of its already successful Balanced Scorecard Template. The template provides a classic balanced scorecard structure into which companies and organisations can practice adding objectives, metrics and initiatives.
"The template provides the classic four perspective view of Financial, Customer, Internal Processes and Learning & Growth" says Clive Keyte of Intrafocus "it is based on a locked-down spreadsheet so the user interface will be very familiar to anyone who uses the template"
The template's primary use is to provide practitioners with a ready-to-use balanced scorecard environment that automatically links objectives to metrics. It also automatically updates basic strategy maps and trending graphs and charts. Additional functionality has been added to provide a one-page display of strategic initiatives against objectives.
"We see this as a first step in experimenting with a balanced scorecard or business scorecard approach" says Keyte, "it is a useful tool to enable anyone to grasp basic score carding principles and provide some simple dashboard results. We don't see this as being the end-game in scorecard automation, but it does provide a jump-start for experimentation and a safe put-up / tear-down facility to quickly explain concepts"
About Intrafocus:
Intrafocus is a business performance management software reseller and consultancy. Having invested heavily in lighter-footprint performance management software Intrafocus believe that companies and organisations want easy-to-use web-based tools to examine and manage their performance data more effectively. QuickScore the Intrafocus premium product.