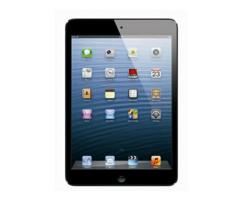 To get the ball rolling, we would like to offer a free iPad mini to the person that comes up with the best business performance management insight
Winchester (PRWEB UK) 27 June 2013
Intrafocus has been using Facebook quietly in the background over the past few months to provide information and 'insights' to its existing customers. A significant volume of information is now available covering all aspects of business performance management.
"We felt it was time to open this valuable information resource to a much wider audience" Says Clive Keyte at Intrafocus "and to get the ball rolling, we would like to offer a free iPad mini to the person that comes up with the best business performance management insight".
All you have to do is write a business performance management 'Insight' of between 30-60 words and post it on the Intrafocus Facebook Page and optionally 'like' Intrafocus. The competition will run over the summer and the winner will be picked on August 15th 2013.
Intrafocus has been sharing its business performance management insights for several years on its website through regular contributions to its 'Insights' webpage.
The following is a recent example:
"If you are looking for a lead indicator that can predict the success or failure of your business, then take a good look at how well your supply chain performs. If the relationships with your suppliers are good, then the buying, movement, storing and selling of your products or services will also be good".
If you have a good business performance management insight that you think will benefit the community, please feel free to share it on the Intrafocus Facebook page. You never know, you might end up with a brand new iPad mini.
About Intrafocus:
Intrafocus is a business performance management software reseller and consultancy. It has invested heavily in lighter-footprint performance management software. Intrafocus believes that companies and organisations want easy to use web-based tools to examine and manage their performance data more effectively.