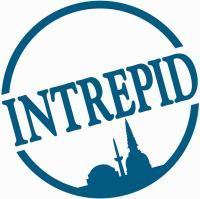 Spiders made their way onto the Cambodian palette during the Khmer Rouge regime
Boulder, CO (PRWEB) March 14, 2008
Whether the cuisine is cute and cuddly (guinea pigs in Ecuador) or old and moldy (fermented mare's milk in Nepal), travelers gulp them down with a spoon and a smile. Whether it's pulling the legs off your meal or cooking the poison out of them, Intrepid Travel provides an appetite for adventure that will feed all your travel cravings.
As we grew up, we learned that putting certain things in our mouths (like batteries) hurts, but others, kooky as they may be, are still worth the thrill. Particularly bugs. Something about that crunch ....
Intrepid Travel supports explorers with a palette for the crunchy, the creamy and the bizarre. When traveling with Intrepid the only fast food you'll eat is the kind running off your plate. Intrepid's adventure trips truly take you on a cultural journey where you will eat the local fare and experience the destination's way of life.
Intrepid believes that travel isn't just about walking off the beaten path; it's about eating off it too. Every traveler to Italy has stories about the pasta, but not all travelers can chat about silk worms, camel burgers and tarantulas.
"Spiders made their way onto the Cambodian palette during the Khmer Rouge regime," comments Intrepid Traveler Jeff Alexander, "Up to two million people were executed or died of starvation, and Cambodians turned to whatever sustenance they could find, including spiders, rats and lizards. The regime eventually came to an end, but spiders have remained a popular snack."
Intrepid now offers culinary adventures in Costa Rica, India and Vietnam. Sample the local fare while enjoying a true adventure experience along the way.
Looking for true cultural adventure travel? If you'd be willing to sample kangaroo fillet, BBQ crocodile or turtle then give Intrepid's real life experiences a try. Heck, nobody said you couldn't bring your tummy medicine -- just be sure to leave your ego, preconceptions and prudence back home. They're not on the menu.
With over 19 years of experience, Intrepid Travel is one of the world's leading small group adventure tour operators. Intrepid offers over 400 itineraries to more than 90 destinations worldwide. Trips are designed to go off the beaten track, joining locals on their transportation, in their markets and even in their homes. In 2007, Intrepid won the PATA Gold Award for their Corporate Environmental Program, and were winners of the Environmentally Responsible Tourism - Small Tour Operator category at the British Travel Awards. http://www.intrepidtravel.com
###