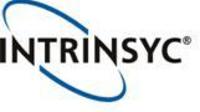 We are very pleased to join forces with Intrinsyc, a true global leader in mobile software development
Vancouver, BC (Vocus) September 16, 2009
Intrinsyc Software International, Inc. (TSX: ICS), a leading provider of software solutions for mobile devices, today announced it has entered into a worldwide Value Added Reseller (VAR) agreement with Kryos, makers of the Velocity Mobile Platform. Launched in May 2009, Velocity is a leading integrated development environment specifically designed for building enterprise applications that run on BlackBerry® smartphones. Intrinsyc will resell Velocity license subscriptions to enterprises, carriers, and independent software vendors as well as offer a wide range of professional services, including consulting, training, technical support, and complete application development and deployment.
"We are very pleased to join forces with Intrinsyc, a true global leader in mobile software development," said Trevor Nimegeers, President and CEO, Kryos. "Our customers have been asking for a strong partner who can use Velocity to develop and roll out multiple applications for them in a short time frame, such as teaching them how to use Velocity or supporting their internal development efforts around application design for BlackBerry smartphones, and solving technical challenges like offline transactions and power management. Now Intrinsyc can do all of these things and more for Velocity customers."
"This agreement with Kryos supports our strategy of being experts in mobile products and solutions," said David Manuel, Vice President and General Manager of Device Development Solutions, Intrinsyc. "Velocity is a world class development platform based on full-native Java, which makes it very powerful and flexible, yet its user-friendly interface and features allow engineers with no Java experience to build robust applications in days or even hours."
The Kryos Velocity platform allows companies to rapidly develop software for BlackBerry smartphones such as executive dashboard applications that access enterprise systems for key performance metrics and data mash-ups in sales, service, supply chain, asset management, and other key functions. Intrinsyc allows Kryos Velocity to scale quickly and meet the tremendous pent-up demand for applications on the BlackBerry platform.
The Intrinsyc team will be providing free half day "Jam Sessions" designed to give a detailed overview of Velocity with a focus on each customer's specific needs. After a Jam Session, client teams can walk away with a working prototype application on their own device and the tools to take the prototype to the next level or build additional applications. To learn more about Velocity and request a free custom Velocity Jam Session, visit http://www.intrinsyc.com/kryosvelocity.
About Kryos
Founded in 1995 and headquarted in Calgary, Canada, Kryos is an award winning software and services company that helps people work better together through technology. Kryos has developed the Velocity Mobile Platform that enables businesses to build native applications for BlackBerry® smartphones with existing tools and skills, in time scales that measure in hours. Develop today, deploy tomorrow. It's that simple. Kryos is an IBM Premier Business Partner, and Research in Motion Alliance Partner. For more information, please visit http://www.kryosvelocity.com.
About Intrinsyc Software International, Inc.
Intrinsyc empowers device makers, mobile operators, and silicon vendors to deliver compelling, next generation mobile devices with faster time-to-market, higher quality, and differentiating innovation. Our customers and partners rely on our award-winning device development software and services and our industry-leading navigation software and location-based services solutions. Intrinsyc globally supports customers with solutions that span all major mobile operating systems and platforms, including Windows Embedded CE and Windows Mobile, Linux/Android, and Nokia/Symbian. Intrinsyc is publicly traded (TSX: ICS) and headquartered in Vancouver, Canada, with offices in China, Israel, Taiwan, U.K. and the United States. http://www.intrinsyc.com.
For more information, please contact:
Elizabeth Rosenbaum
Vice President, Corporate Marketing
Phone: +1-604-632-3579
Investor Relations
George Reznik
Chief Financial Officer
Phone: +1-604-678-3734
The BlackBerry and RIM families of related marks, images and symbols are the exclusive properties and trademarks of Research In Motion Limited.
###