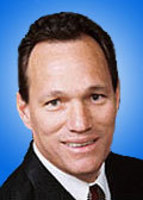 Tracy has proven himself to be the right person to lead Intrinsyc into the future
Vancouver, BC (Vocus) June 6, 2009
The Board of Directors of Intrinsyc Software International, Inc. (TSX: ICS), a leading provider of software solutions for mobile devices, today announced that Mr. Tracy Rees was appointed President and Chief Executive Officer of the Company effective immediately. Mr. Rees has been serving as interim Chief Executive Officer since November 2008.
"Tracy has proven himself to be the right person to lead Intrinsyc into the future," said Mr. Philip Ladouceur, Chairman of the Board of Directors, Intrinsyc. "Since his appointment as interim Chief Executive Officer, Tracy has led the significant improvement in the company's bottom line performance; dramatically reducing operating expenses, and setting the stage for future growth with new major customer wins, and the development and launch of new product offerings for mobile device development, and navigation and location based services."
Mr. Rees joined Intrinsyc in 2007 as acting General Manager for APAC and was instrumental in closing the majority of Intrinsyc's design wins over the past two years. He served as Chief Operating Officer of the Company in 2008 and was appointed interim Chief Executive Officer in November 2008. Rees brings more than 25 years of experience in the high technology industry with deep expertise in mobility software and embedded technology. His experience includes positions as Chief Executive Officer of Annasoft Systems; Executive Vice President Sales, Marketing and International Operations at BSQUARE; and General Manager and Vice President of Sales at CalAmp, an embedded software and service provider.
About Intrinsyc Software International, Inc.
Intrinsyc empowers device makers, mobile operators, and silicon vendors to deliver compelling, next generation mobile devices with faster time-to-market, higher quality, and differentiating innovation. Our customers and partners rely on our award-winning device development software and services and our industry-leading navigation software and location-based services solutions. Intrinsyc globally supports customers with solutions that span all major mobile operating systems and platforms, including Windows Embedded CE and Windows Mobile, Linux/Android, and Nokia/Symbian. Intrinsyc is publicly traded (TSX: ICS) and headquartered in Vancouver, Canada, with offices in China, Israel, Taiwan, U.K. and the United States. http://www.intrinsyc.com.
For more information, please contact:
Elizabeth Rosenbaum
Vice President, Corporate Marketing
Phone: +1-604-632-3579
Investor Relations
George Reznik
Chief Financial Officer
Phone: +1-604-678-3734
# # #