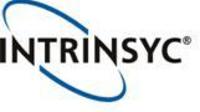 Driven purely by customer demand, we chose Infineon modems for the first RapidRIL for Android adaptation
Vancouver, BC (Vocus) August 4, 2009
Intrinsyc Software International, Inc. (TSX: ICS), a leading provider of software solutions for mobile devices, today announced the industry's only commercial-grade, open market solution for developing radio interface layer (RIL) software for Android mobile phones. Intrinsyc RapidRIL™, a proven 3G radio control interface product, has been adapted to the Infineon XMM™ platforms and X-Gold families of mobile device baseband processors supporting GSM/GPRS, EDGE, and WCDMA/HSPA technologies. RapidRIL support for the Infineon modem platforms will enable manufacturers to accelerate the process of designing, building, and shipping high-quality Android phones into the marketplace.
"Driven purely by customer demand, we chose Infineon modems for the first RapidRIL for Android adaptation," said David Manuel, Vice President and General Manager of Device Development Solutions, Intrinsyc. "The XMM and X-Gold product lines are considered best-in-class for performance and power consumption. Infineon customers working on Android mobile device developments can now gain a significant competitive advantage by using RapidRIL. For example, integrating RapidRIL on Android platforms using this line of Infineon modems takes less than a week."
RapidRIL is a radio interface layer product used to accelerate the development of mobile devices, including smartphones and other wirelessly connected devices. RapidRIL supports all radio technologies up to and including 3G with a roadmap to support 4G. Additionally, the RapidRIL architecture supports multiple control and data channels that can be customized for specific device requirements. The key benefits of RapidRIL are:

Build innovative devices such as multiple radios using the unique RapidRIL multi-channel architecture;
Extend RIL commands to enable features such as location-based services, advanced power management, or advanced telephony features such as push-to-talk;
Shorten time-to-market with the flexible architecture and optimized code for 2.5/3G devices with multiple data channels; and,
Leverage investment time and budget with RapidRIL product solutions for multiple operating systems.
Backed by two industry leaders, RapidRIL is available immediately for the Infineon XMM/X-Gold families. This solution can be used off-the-shelf or can be rapidly extended to any OEM or carrier requirements. Intrinsyc offers telephony engineering, software development, project consulting and other innovative products for building leading-edge mobile devices.
Intrinsyc Software Second Quarter Fiscal 2009 Earnings Announcement:
The Company will release its fiscal second quarter 2009 financial results on Thursday, August 13, 2009 at 4:00 p.m. Eastern Time (1:00 p.m. Pacific Time). The company will hold a conference call to discuss the financial results at 5:00 p.m. Eastern Time (2:00 p.m. Pacific Time) the same day. On the call, Tracy Rees, President and Chief Executive Officer, and George Reznik, Chief Financial Officer, will discuss the financial results for the second quarter 2009. This conference call may be accessed in North America, toll-free, by dialing 1-866-610-8602, and internationally by dialing +1-212-401-8152 approximately 10 minutes prior to the start of the call. This conference line is operator assisted and an access PIN is not required. The conference call will also be broadcast live over the Internet and available for replay on the company's Investor Relations Conference Calls web page (http://www.intrinsyc.com/investors/conference_calls.aspx). Analysts and investors are invited to participate on the call. Questions may be submitted to invest(at)intrinsyc.com prior to the call.
About Intrinsyc Software International, Inc.
Intrinsyc empowers device makers, mobile operators, and silicon vendors to deliver compelling, next generation mobile devices with faster time-to-market, higher quality, and differentiating innovation. Our customers and partners rely on our award-winning device development software and services and our industry-leading navigation software and location-based services solutions. Intrinsyc globally supports customers with solutions that span all major mobile operating systems and platforms, including Windows Embedded CE and Windows Mobile, Linux/Android, and Nokia/Symbian. Intrinsyc is publicly traded (TSX: ICS) and headquartered in Vancouver, Canada, with offices in China, Israel, Taiwan, U.K. and the United States. http://www.intrinsyc.com.
For more information, please contact:
Elizabeth Rosenbaum
Vice President, Corporate Marketing
Email: erosenbaum(at)intrinsyc.com
Phone: +1-604-632-3579
Investor Relations
George Reznik
Chief Financial Officer
Email: greznik(at)intrinsyc.com
Phone: +1-604-678-3734
###