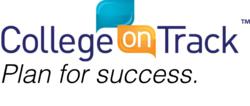 We feel the CollegeOnTrack experience is a wonderful opportunity for our students and their parents.
Palo Alto, CA (PRWEB) January 17, 2012
Top colleges are more selective than ever, and that's scaring some teens and their families. As the last college application deadlines loom, many students will have applied to 6–12 schools, which means finding and tracking up to 60 deadlines. When concerned parents try to micromanage the operation, teens protest and withdraw. It's a recipe for conflict that inspired Silicon Valley start up CollegeOnTrack to improve the process.
"CollegeOnTrack is a web-based platform that helps students build more successful college applications and cuts family stress", says Phil Roybal, VP of Marketing. It does that by promoting a team approach to college planning that Roybal found missing when his own children were in high school.
In CollegeOnTrack, students create planning teams by inviting family, teachers, and counselors to help with advice, essay feedback, and organization. (In a school or counseling firm, a teacher or counselor will automatically be on each student's team.) Team members get their own log-ins to the system. They use built-in messaging to communicate without the distractions of email or social networking sites.
Teams research colleges with data provided by Wintergreen Orchard House, America's largest college database supplier, augmented by CollegeOnTrack. They use detailed fact sheets to find schools that fit their interests, then see each one rated as "Reach", "Target", or "Likely" by the system. They also see deadlines and essay topics for their chosen schools.
At college application time, students write essays within the system and publish them for comment by their teams. The system files all essay versions and feedback, thus organizing the writing process so many applicants dread.
Users credit some of CollegeOnTrack's effectiveness to its management tools. Team members use them to see key information, so they can collaborate without intruding upon each other. "Keeping a respectful distance between members goes a long way toward resolving conflicts and anxiety", says Roybal. Adults don't need to ask students about their progress. All team members see college lists, essays, assignments, deadlines, progress indicators, and their own private calendars and notes. Teachers and counselors additionally get overviews of all their students. Adults can spot problems early and offer guidance as needed.
CollegeOnTrack began beta tests last September at Wilcox and Independence High Schools in California. Students and teachers have been enthusiastic about the product. Independence teacher Julie Andrade said, "We feel the CollegeOnTrack experience is a wonderful opportunity for our students and their parents."
CollegeOnTrack is now available to help families, schools, and counseling firms do college planning. For more information or a free trial, visit http://www.CollegeOnTrack.com. For pricing, see http://www.collegeontrack.com/page/plans-pricing.
About CollegeOnTrack
CollegeOnTrack was created by a team of parents and college counselors as a college planning tool for families, schools, and counseling firms. It offers a combination of comprehensive college data, collaboration support, and task management that helps students create strong applications while reducing family stress. The company was a semi-finalist in the 2011 Berkeley Business Plan competition.
Contact: Philip Roybal, VP Marketing, (408) 782-4244
# # #