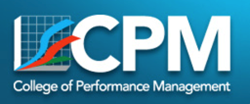 Irvine, CA (PRWEB) July 22, 2014
Introduction to Earned Value Webinar
The College of Performance Management (CPM) has announced the topic and timing for its July Topical Webinar. The webinar will discuss the "Introduction to Earned Value" by Gary Humphreys, President and CEO of Humphreys & Associates. Gary will present an introductory session on the concept of earned value as a foundation for designing, implementing and testing an Earned Value Management System (EVMS). It will take place on Thursday, July 31st 12:00pm U.S. Eastern Time. The webinar is free to CPM members and $25 for non-members. PMI members can earn 1 PDU with the webinar. For more information or to register, click here
Gary C. Humphreys is president and chief executive officer of Humphreys & Associates, Inc. As a consultant, Mr. Humphreys has provided technical support in all phases of project management to clients in the United States, Sweden, Australia, England, Holland and other countries. He has served as chairman of the National Defense Industrial Association (NDIA), Integrated Program Management Division (IPMD) formerly Program Management Systems Subcommittee (PMSC), and president and chairman of the board of the Performance Management Association, which is currently the College of Performance Management (CPM).
A review of the topic is available here: Basic Concepts of Earned Value Management
CPM is an international, non-profit professional organization dedicated to the disciplines of project management and performance measurement. We assist the earned value professional and project manager in professional growth and promote the application of earned value management. We are a growing body of professionals dedicated to managing projects on time and on budget.