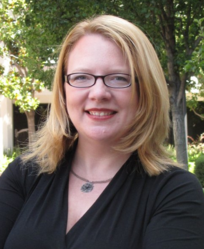 We want employees to know that we care about their future and are committed to them from the moment they join Intuit to the time they move on.
San Jose, CA (PRWEB) May 17, 2011
Honored as one of Fortune's 100 Best Companies to Work For for 10 straight years, Intuit is widely known for its "employees first" philosophy that prioritizes the professional and personal development of its workforce. Now, in a RiseSmart-sponsored webinar, Jody L'Esperance, Intuit's director of employee relations, will share how the company applies this people-centered approach to employee transition and outplacement.
The free event for HR practitioners will take place at 1 p.m. EDT/10 a.m. PDT on Wednesday, May 18. Register here.
"People say it's important to make a good first impression," says L'Esperance, "but it's just as critical to leave a good last impression with transitioning employees. We want employees to know that we care about their future and are committed to them from the moment they join Intuit to the time they move on. This commitment makes for a strong and consistent employer brand."
L'Esperance, a 12-year Intuit veteran with 20 years employee relations experience, will detail her keys to a successful employee transition program and provide insights into how she approached the selection of an outplacement provider. Her review process included participating in an outplacement program herself, in the role of a transitioning worker. Intuit ultimately selected RiseSmart Transition Concierge, an outplacement solution that leverages a proprietary technology and service platform to accelerate time-to-placement for impacted workers.
"When we talk about outplacement, it's usually framed around how it helps employees, and that's important," says Karen Stevens, SPHR, director of client services for RiseSmart, who will participate in the webinar. "But it's also important to understand that an outplacement program that puts people back to work faster will reduce the employer's unemployment tax burden, severance costs, and other expenses. It's truly a win-win."
To attend the free webinar, register here.
About Transition Concierge
Transition Concierge, RiseSmart's flagship outplacement solution, leverages proprietary, cloud-based technology to optimize time-to-placement for laid-off workers and increase transparency and accountability for employers. RiseSmart's technology and service platform utilizes aggregation technology, semantic search and human filtering to provide the best match of candidates with open positions. The solution delivers highly personalized job leads as well as other job search tools to eligible employees. Transitioning workers receive one-on-one consultation and support from trained Transition Specialists during every step of the job-finding process.
About RiseSmart
RiseSmart provides next-generation outplacement and recruitment solutions. The company leverages a common technology platform, proven methodologies, and one-on-one support to help employers with their workforce strategy, and displaced employees with their career strategy. RiseSmart drives significant ROI to organizations by offering affordable pricing, reducing severance costs and unemployment taxes for outplacement services and reducing cycle time and cost of hire for recruiting services. For more information, visit http://www.RiseSmart.com.
RiseSmart, the RiseSmart logo, Transition Concierge, SmartRedeploy, Recruit Concierge, Talent Assurance, Job Assurance, SmartConsult, SmartSource, SmartScore, and Transitioning Talent. Changing Lives. are trademarks of RiseSmart, Inc. All other trademarks are the property of their respective owners.
###