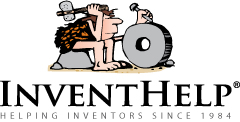 PITTSBURGH, PA (PRWEB) July 31, 2015
InventHelp, a leading inventor service company, announces that one of its clients, an inventor from Massachusetts, has designed a modified jacket that could make it easier to carry items in a backpack. This invention is patented.
"Back 'Pak' Extreme" is an easy-to-wear, convertible jacket that may be worn as a standard jacket or vest. The apparel includes built-in buckles to attach a backpack with retractable straps for convenience. Additionally, the jacket includes a shock resistant base to prevent breakage as well as glow in the dark stitching. The modified jacket distributes weight better, which prevents back strain. Back "Pak" Extreme enhances the user's style and is suitable for male and female users of all ages.
Back "Pak" Extreme is producible from nylon and ski-jacket material. The jacket would feature a zippered front, removable sleeves and backs that are hidden/incorporated within the jacket front and used to attach a backpack. Removable sleeves permit the jacket to be converted into a vest. The backpack features four retractable straps, two shoulder straps and two waist straps for added support. It can be used to secure to the wearer's body. Variations of Back "Pak" Extreme would be available in a variety of different sizes, colors and styles.
InventHelp, is attempting to submit the invention to companies for review. If substantial interest is expressed, the company will attempt to negotiate for a sale or royalties for the inventor. For more information, telephone Dept. 12-BMA-4102 at (800) 851-6030.
Manufacturers interested in reviewing additional inventions and new product ideas can contact InventHelp's marketing partner Intromark by filling out an online request to review new product ideas here.
# # #