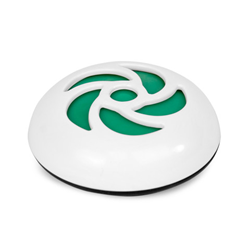 PITTSBURGH, PA (PRWEB) October 19, 2015
InventHelp introduces "The Magiplug", a clever bath and sink plug stopper that prevents a conventional bath from overflowing. No need for a plumber as Magiplug can be fitted in minutes by simply attaching it to an existing plug chain.
The Magiplug is a bath plug that detects when bath or sink water has reached a certain level. Once the level is detected, the bath plug opens automatically to prevent overflowing and flooding. The unique design allows users to have peace of mind knowing water damage to property will be prevented. Great for baths of all styles and can be used by everyone.
The Magiplug is considered to be one of the most significant products of its kind due to its many unique safety features and its design. Its purpose is to prevent baths and sinks from overflowing, and it can also prevent scalding. It operates by utilizing a pressure-activated system. When an unattended bath reaches a certain depth the pressure plate opens and releases the excess water safely down the waste exit or plughole prior to flooding. This level will be maintained until the taps are turned off. Once the desired level is reached, the pressure plate will close again leaving a filled bath. Colourtherm is an amazing feature that alerts the user when the water is dangerously hot, by changing color at about 95° - 105°. Suggested retail price: $10.00, plus shipping and handling.
InventHelp is seeking marketers and distributors in the housewares, plumbing, and direct response industries. Magiplug is available on http://www.inventhelpstore.com, a website of innovative new products by InventHelp's licensing and product marketing partner Intromark Incorporated. For more information, or for ordering, contact us at 217 Ninth Street, Pittsburgh, PA 15222; call (800) 851-6030 or (412)288-1368; fax (412) 338-0497.
Manufacturers interested in reviewing additional inventions and new product ideas can contact Intromark by filling out an online request to review new product ideas here.
# # #