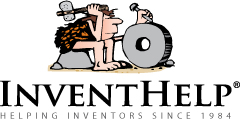 PITTSBURGH, PA (PRWEB) May 31, 2013
InventHelp, America's largest invention submission company, announces that one of its clients, an inventor from Illinois, has designed a portable fishing net that could perform multiple tasks with one single net. This invention is patented.
The "King Katcher" would enable a fisherman to perform many tasks with one net, instead of using and carrying multiple nets for different functions. The invention could be used for both fishing and straining, and would feature an adjustable design. Easy to transport and store, the net could be collapsed and carried in a convenient case.
The net's rim and pole sections would be produced from aluminum, and the rim would include two separate, semi-circular sections that insert into the main channel. The right side of the semi-circular rim is stationary, but the left side folds to the right when the rim is in the forward position to receive the net. Included nets come in four sizes; 25-inches deep - a large mesh net, 20-inches deep - a large straining net, 20-inches deep – a medium mesh net and 15-inches deep – a medium straining net. Each net would feature a sleeve that would make it easy to slide on and off the circular rim as needed. An included hook could be attached to the telescopic pole, and would be used for larger fish. A conical two-piece pole head could make it easy to adjust the pole to the desired length.
"I wanted to offer a net that can be used to perform multiple fishing tasks, so I designed a net that's versatile and size-adjustable," said the inventor.
InventHelp is attempting to submit the invention to companies for review. If substantial interest is expressed, the company will attempt to negotiate for a sale or royalties for the inventor. For more information, telephone Dept. 10-CIL-2945 at (800) 851-6030.
Manufacturers interested in reviewing additional inventions and new product ideas can contact InventHelp's marketing partner Intromark by filling out an online request to review new product ideas here.
# # #