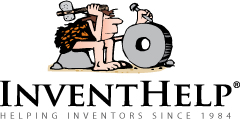 Pittsburgh, PA (PRWEB) July 30, 2014
InventHelp®, a leading inventor service company, announces that one of its clients, an inventor from Rhode Island, has created a sun shade designed to block food from the sun and its heat and prevent spoilage. This invention is patented and a virtual prototype is available.
"The "Shade" would be designed to provide shading from the sun and its rays, preventing food spoilage and shade to prevent sunburns. Portable for placement in any location, the retractable shade, which would be interchangeable for themes, could be attached to a railing or table and designed to be foldable for ease of storage. Its scroll-like screen would be rolled down under a hood and pulled up to provide shade.
This outdoor device would be T-shaped and producible from plastic, PVC, and wood. It would measure 4 feet high, 3 feet in length, and 2 inches in width. A pivoting hook would flip down from the top of the device for hanging, while a hook near the bottom would flip up for attachment to railings and tables. It could also be producible to operate in a swinging motion.
"I was having a party and couldn't find a way to keep the food out of the sun," explained the inventor. "Food left out in the hot sun can spoil quickly, causing the consumer to become ill. I designed my invention to block out the sun, making eating outdoors safer and more comfortable."
InventHelp is attempting to submit the invention to companies for review. If substantial interest is expressed, the company will attempt to negotiate for a sale or royalties for the inventor. For more information, telephone Dept. BMA-3741 at (800) 851-6030.
Manufacturers interested in reviewing additional inventions and new product ideas can contact InventHelp's sister company Intromark by filling out an online request to review new product ideas here.