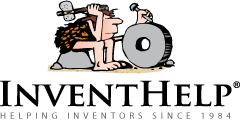 Pittsburgh, PA (PRWEB) June 05, 2013
InventHelp, America's largest invention submission company, announces that one of its clients, an inventor from Arizona, has designed a cookware insert that would be used for hard-boiling eggs. This invention is patented.
"Easy Egg Boiler" device would feature several rows of egg holders, with individual mesh cradles, attached to a handle. This safety design keeps hands away from boiling water as well as protects eggs from cracking. The invention would ensure even cooking. Easy Egg Boiler would be easy-to-use and clean.
Easy Egg Boiler accessory would be comprised of several round, stacked trays that would encircle a removable handle. Producible from stainless steel and aluminum, the accessory would measure four inches tall and eight to 16 inches in diameter. Each tray would feature a number of egg-shaped holders made from a screen-like material. The underside of each tray would be equipped with legs. A user would insert the handle through the trays and twist to lock it into place. Next, the individual would place the eggs into the holders, grip the handle, and place the accessory into a pot of boiling water. Easy Egg Boiler could be offered in a variety of sizes.
InventHelp is attempting to submit the invention to companies for review. If substantial interest is expressed, the company will attempt to negotiate for a sale or royalties for the inventor. For more information, telephone Dept. 09-PHO-1421 at (800) 851-6030.
Manufacturers interested in reviewing additional inventions and new product ideas can contact InventHelp's marketing partner Intromark by filling out an online request to review new product ideas here.