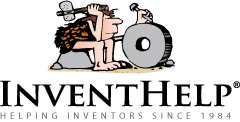 PITTSBURGH, PA (PRWEB) June 18, 2013
InventHelp, America's largest invention submission company, announces that one of its clients, an inventor from Texas, has designed an adjustable, rolling walker that could feature attachments to carry oxygen tanks and IV bars. This invention is patented.
The "IV-Oxygen Walker" could provide a medical patient with more freedom, mobility and independence while hooked to an IV or oxygen tank. It would enable nurses or caregivers to care for the patient rather than focusing on the machines or equipment. The invention is ideal for use in hospitals, nursing homes and in a medical patient's household.
The adjustable, rolling walker would resemble a conventional medical walker, but this would feature attachments for an oxygen tank and IV bar. The oxygen tank holder could be made in different sizes to house various sizes of oxygen tanks, and would be located on the left upright of the walker. Bands with included pins and a solid base would easily secure the tank in place. A removable counterweight bar would be located on the right upright to balance the weight of the tank. The removable IV bar could also be adjustable in height to fit different IV poles, and clips onto the right upright of the walker. The oxygen and IV attachments could be sold separately or all together with the walker as needed.
"I felt that the standard IV poles were a bit top heavy and somewhat cumbersome when walking a patient for therapy," said the inventor, a rehabilitation technician. "I thought that with a few modifications, a rolling walker might offer a bit more support and enable a therapist to focus more on the patient rather than the equipment."
InventHelp is attempting to submit the invention to companies for review. If substantial interest is expressed, the company will attempt to negotiate for a sale or royalties for the inventor. For more information, telephone Dept. 10-HTK-183 at (800) 851-6030.
Manufacturers interested in reviewing additional inventions and new product ideas can contact InventHelp's marketing partner Intromark by filling out an online request to review new product ideas here.
# # #