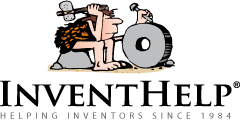 Pittsburgh, PA (PRWEB) June 28, 2013
InventHelp, America's largest invention submission company, announces that one of its clients, an inventor from Utah, has designed a device that consists of a small car that would be capable of evacuating large quantities of people from a high rise building in a safe and organized manner. This invention is patented.
"JJ Rice" is a device that would slide down a structural tub including the weight of the evacuee, and would slowly help to descend individuals from high buildings. The innovation would not jeopardize safety of individuals when they are being evacuated, according to the inventor. Instead, the device would offer a safer, faster and more effective alternative to stairwells. Cost effective structural tubs in triangle or square configurations could effortlessly be retrofitted to existing sky raisers and would allow for multiples simultaneous evacuations. By using this configuration, rescue staff could be hoisted to the top of the desisted building to assess the damage without the use of stairwells, avoiding exhaustion.
The cars would consist of a material that would be capable of supporting the weight of approximately 500 pounds or more. A structural tub could be used and serve as a track for the car. The car would brace securely onto the tub, the wheels on the car could be interchangeable. This would allow them to easily maneuver the tub in a variety of situations. Each unit would also contain a disk brake which would enable the user to brake independently. To use, an individual would apply a personal harness and hook it to the car of the device. The car will not move until it receives all of the weight from the user, traveling at 5 mph. Once in motion, the user can increase the speed. The inventor suggests possible variations to include round piping instead of the I-beam design, as well as including a motor for rescue staff. JJ Rice would be ideal for use at industrial work sites as well as high rise buildings.
InventHelp is attempting to submit the invention to companies for review. If substantial interest is expressed, the company will attempt to negotiate for a sale or royalties for the inventor. For more information, telephone Dept. 08-STU-1454 at 800-851-6030.
Manufacturers interested in reviewing additional inventions and new product ideas can contact InventHelp's marketing partner Intromark by filling out an online request to review new product ideas here.
# # #