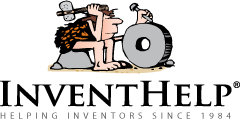 Pittsburgh, PA (PRWEB) August 28, 2014
InventHelp, a leading inventor service company, announces that one of its clients, an inventor from California, has designed an alternative flotation device that supports a swimmer's abdominal area. This invention is patented.
The "Abdominal Swimming Support" is a support float that could help to minimize the risk of injuries from physical activity if one is unable to perform a normal workout due to surgery or muscular atrophy. Ideal for use as a physical therapy and training aid, the invention could also be incorporated into aquatic exercise programs. Older adults who suffer from arthritis and back pain or recovering from an injury have a hard time with weight-bearing physical activity. This invention can help to improve the use of affected joints and decrease pain. The Abdominal Swimming Support also keeps the stomach area from pulling the body downward. Helping to boost endurance, the invention would also leave the swimmer with two free hands. The product could be used for swimming laps in a pool or for distance swimming in an open body of water.
The flotation device features a foam flotation panel incorporated into a wide spandex belt. The foam panel would rest against the user's abdomen and the belt is wrapped around the waist. To use, the individual would swim in the usual manner, and the foam panel keeps the abdomen from sagging in the water. The device could be worn underneath or over a bathing suit. The belt could also be producible in a longer version to fasten in the front for ease of use and greater support.
"The invention came to mind while I was swimming," said the inventor. "The sport is tough on the body. You must arch your back, keep your head up and keep your body on a plane while kicking and trying to keep your legs from sinking. This puts a lot of strain on the neck and lower back. My idea will prevent this problem by supplying lift and buoyancy at the midsection."
InventHelp is attempting to submit the invention to companies for review. If substantial interest is expressed, the company will attempt to negotiate for a sale or royalties for the inventor. For more information, telephone Dept. 10-SJT-307 at (800) 851-6030.
Manufacturers interested in reviewing additional inventions and new product ideas can contact InventHelp's marketing partner Intromark by filling out an online request to review new product ideas here.
# # #