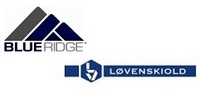 At Inventory Investment we are proud to represent the Blue Ridge solutions and to be chosen as implementation partner to Løvenskiold Handel AS
Marietta, GA (Vocus) October 7, 2010
Blue Ridge Inventory Group announced today that reseller agent Inventory Investment AS, leading Norwegian experts on replenishment and inventory management has been selected by Løvenskiold Handel AS to implement Blue Ridge's best-of-breed solution, CLARITY Replenish to optimize replenishment and inventory management for the company's operations at Fossum outside Oslo, Norway.
The software solution developed by US-based Blue Ridge®, CLARITY Replenish is already in widespread use at several prominent retailers and wholesalers throughout the US and Europe. "At Inventory Investment we are proud to represent the Blue Ridge solutions and to be chosen as implementation partner to Løvenskiold Handel AS," stated Sverre Rosmo, CEO of Inventory Investment, "They have an excellent opportunity to leverage the comprehensive functionality and advanced platform of CLARITY Replenish to its full extent at Løvenskiold Handel AS to fulfill their business and inventory optimization needs." Rosmo added, "We do look forward to a long lasting and mutually rewarding relationship."
"We are pleased with our chosen partner", said Espen Marthinsen, Supply Chain Director of Løvenskiold Handel AS, "The team at Inventory Investment has a solid track record of successful projects behind them. That, combined with a very functionally rich solution and proven project methodology assured us we were choosing the right partner. Based on results we've seen from other Blue Ridge customers, we have ambitious expectations with respect to the business benefits the solution can provide."
Løvenskiold Handel AS has in recent years built a leading retail operation within the DIY segment in Norway. MAXBO today stands out as recognized brand within the industry. Today, retailing is the most prominent business area for Løvenskiold Handel AS, with retail sales in 2009 of approximately US$915 million. One core of the company's operations is Løvenskiold Logistikk with a central warehouse among Norway's most modern and efficient.
About Inventory Investment
Inventory Investment focuses on optimizing replenishment and buying and has through a large number of projects in the Nordics as well as EMEA applied their extensive experience and expertise within replenishment and effective buying. Together with Atlanta-based Blue Ridge, they form the largest professional team focused on replenishment globally. Inventory Investment distributes CLARITY, Blue Ridge's next-generation replenishment and inventory management suite.
About Blue Ridge
Blue Ridge is the leader in next-generation inventory and demand planning solutions. The Blue Ridge global team believes in the philosophy that selling generates revenue, but managing your inventory right generates profit. The Blue Ridge vision is for Replenishment, Freight Optimization, SKU Rationalization and other solutions to provide an Income Statement BreakThroughTM by adding one full point to the bottom-line of every distribution and retail organization. Over 125 customers worldwide take advantage of Blue Ridge software and education offerings to manage their inventory as an investment that increases cash flow and drives strategic initiatives. The Blue Ridge suite of products implement easily to replace or augment a company's current Demand Forecasting, Replenishment or DRP solutions. The advanced solutions improve inventory management using profit-driven functionality along with today's leading technology. For more information, visit Blue Ridge on the Web at brinv.com.
###