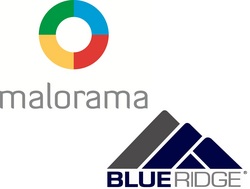 At Inventory Investment we are very pleased to be part of Malorama's further building of competitive advantage. Paint is, mildly put, a seasonal item, and the industry has developed its own logic on handling pre-produced winter volumes
Marietta, GA (Vocus) October 26, 2010
Blue Ridge, a global leader in profit-driven forecasting and inventory replenishment solutions, announced today that reseller agent Inventory Investment AS, leading Norwegian experts in replenishment and inventory management has been selected by Malorama AS to implement Blue Ridge's best-of-breed solution, CLARITY Replenish to optimize replenishment and inventory management for Malorama's 3 distribution centers in Norway.
Malorama's selection continues the momentum with retailers and distributors in Norway, and brings to 3 the number of Norwegian companies to select Blue Ridge and Inventory Investment in the last month. The software solutions offered by US-based Blue Ridge are quickly attaining widespread use by prominent retailers and distributors throughout the US and Europe.
"At Inventory Investment we are very pleased to be part of Malorama's further building of competitive advantage. Paint is, mildly put, a seasonal item, and the industry has developed its own logic on handling pre-produced winter volumes," stated Sverre Rosmo, CEO of Inventory Investment, "Adding the fact that Malorama depends heavily on effectively handling promotions for its many stores makes CLARITY Replenish particularly well-suited to handle Malorama's demand management, buying and replenishment",
Atle Melgard, Logistics Director as Malorama AS added, "Through the merger of Malermestrenes Andelslag and Colorama we bring together to very competent buying teams. With the implementation of CLARITY Replenish we take the step up to the elite division and we will be experiencing a significant lift on both competence and capacity, both in our logistics organization and towards our suppliers" continued Melgard, "With the expertise and guidance that we see that Inventory Investment provides to other Blue Ridge users, we feel assured of a mutually beneficial partnership and do look forward to solid business benefits from the solution."
Malorama AS (http://www.malorama.no) is a merger between Malermestrenes Andelslag AS and Colorama AS and in Norway serves 600 stores and 2,800 craftsmanship enterprises with more than 800 deliveries every week. In the Nordics Malorama is part of Colorama Nordic Aps, an alliance consisting of Colorama in Sweden and Denmark as well as Värisilmä in Finland.
About Inventory Investment
Inventory Investment focuses on optimizing buying and replenishment and has through a large number of projects in the Nordics as well in EMEA gained an extensive experience and expertise within replenishment and effective buying. Together with Atlanta based Blue Ridge they form up one of the largest professional teams focused on replenishment globally and distributes CLARITY Replenish, a state of the art replenishment system based on the world's most wide-spread best practice within buying – The Seven Steps of Buying.
About Blue Ridge
Blue Ridge is the leader in next-generation demand management and inventory replenishment solutions. The Blue Ridge global team believes in the philosophy that selling generates revenue, but managing your inventory right generates profit. The Blue Ridge vision is for the Replenishment, Freight Optimization, SKU Rationalization and other solutions to provide an Income Statement BreakThrough by adding one full point to the bottom-line of every distribution and retail organization. Over 125 customers worldwide take advantage of Blue Ridge software and education offerings to manage their inventory as an investment that increases cash flow and drives strategic initiatives. The Blue Ridge suite of products implement easily to replace or augment a company's current Demand Forecasting, Replenishment or DRP solutions. The advanced solutions improve inventory management using profit-driven functionality along with today's leading technology. For more information, visit Blue Ridge on the Web at brinv.com.
# # #