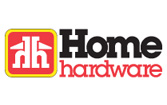 The buying that we do is quicker. I can get through my orders faster…I would recommend CLARITY as a software.
Atlanta, Georgia (PRWEB) September 12, 2012
Major Canadian home improvement retailer Home Hardware implemented a new business intelligence and inventory analytics application. Its goal was to improve inventory performance by increasing visibility to supply-chain data and acquiring the tools to analyze that information. The company teamed with Atlanta-based Blue Ridge, a leading provider of SaaS demand-driven optimization and analytics solutions.
The team at Home Hardware has surpassed their goal and continues to experience major results since implementing the Blue Ridge CLARITY Analytics solution. Overstocks have declined significantly. Quarter to quarter, average inventory has dropped by $10 million dollars while exceeding a 97 percent service goal. "CLARITY forces us to be more proactive than reactive. It gets you to look at things you HAVE to look at," noted Cathy Pinder, Inventory Manager at Home Hardware.
Home Hardware is a cooperative wholesaler with over 1,000 independently owned and operated locations. Its community and customer focus has helped to make it Canada's largest independent, Dealer-owned hardware cooperative and ranked one of "Canada's Most Valuable Brands."
The guidance the Blue Ridge Lifeline team offered to Home Hardware's personnel was an attractive complement to CLARITY Analytics. "The help from them got us going where I thought we should be going," stated Pinder. "The service that I receive from Blue Ridge is top-notch…they certainly take into account the needs of the customer."
Blue Ridge and Home Hardware are optimistic about the results of their partnership and how it will continue to improve the client's inventory optimization in the months and years to come. "The buying that we do is quicker. I can get through my orders faster…I would recommend CLARITY as a software," added Pinder.
Blue Ridge management recognizes that Home Hardware's demand for peak performance is significant. "Home Hardware has an exceptional management vision and has leveraged our replenishment and analytics to drive a significant overstock reduction while exceeding service goals," stated Greg White, CEO of Blue Ridge, "Cathy and her team are committed to sustained results and constant improvement. They have capitalized on what our solutions offer and built a culture of excellence that is industry-leading."
About Blue Ridge Inventory
Blue Ridge leads the way in enterprise-class Software-as-a-Service supply chain solutions. Blue Ridge solutions and services turn inventory investments into cash flow and revenue generation opportunities. The company's robust cloud-based solutions deliver a tightly-integrated, yet flexible architecture for demand analytics, forecasting, planning, replenishment, SKU rationalization and other demand-driven optimization solutions to provide a sound foundation on which companies can solidify and enhance their supply chain initiatives. To find out why global supply chain leaders such as Burris Logistics, CRP Industries, Europris, Home Hardware, K. Ekrheim, Lovenskiold, Martin Brothers and Procurator trust Blue Ridge and its unmatched expertise as their inventory alignment partner, visit http://www.blueridgeinventory.com
About Home Hardware
100% Canadian owned and operated, Home Hardware Stores Limited has a presence in every Canadian province and territory and is the country's largest independent, Dealer-owned hardware, lumber, building materials and furniture cooperative. Founded on January 1, 1964 by 122 independent hardware Dealers, the cooperative now includes more than 1,080 stores, under the Home Hardware, Home Building Centre, Home Hardware Building Centre and Home Furniture banners, with annual collective retail sales of more than $5 billion. Home Hardware's independent Dealer-Owners, recognized by the North American Retail Hardware Association as Canada's best-trained Dealer group, have access to 100,000 quality brand name and private label products, a world-class distribution system and draw upon the power of Home Hardware's network to provide their local communities with top quality products and services at competitive prices.