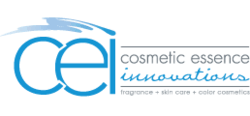 "It is without a doubt one of the most successful projects I have been involved with in the eight (8) years I have been with CEI"
Ridgefield, NJ (PRWEB) February 23, 2012
Valdata Systems today announced that its customer, Cosmetic Essence Incorporated (CEI) located in Ridgefield, New Jersey, has achieved a year-end raw material inventory accuracy of 99.9%. This is an impressive turnaround from previous physical inventories taken prior to the implementation of Valdata Systems' Chameleon Chemical Management Software Suite. Chameleon is the predecessor to CMS, the current product offering from Valdata Systems.
"It is without a doubt one of the most successful projects I have been involved with in the eight (8) years I have been with CEI" said Dan Hare, CEI's Vice President of Quality and Regulatory during a videotaped interview.
The Ridgefield plant implemented three modules from the Chameleon software suite – Warehouse Management (WMS), Manufacturing Execution (MES) and Laboratory Information Management (LIMS). By using these bar code driven, scale-integrated chemical management modules, CEI was able to gain complete control over pre-weigh manufacturing, inventory and quality control of their raw materials.
CEI was able to achieve these results through the unique ability of the Valdata Systems solution to track inventory at the container level and interface its pre-weigh manufacturing module directly with scales. These abilities allow the system to adjust inventory the instant it is consumed against a batching order, sample pull or container re-weigh. Exact inventory adjustments are made to individual containers as opposed to lots, which can be easily split or mismanaged.
CEI has installed chemical management systems from Valdata Systems in two of its six facilities to date.
About Valdata Systems
Headquartered in Fairfield, NJ, Valdata Systems is a premier provider of Chemical Management solutions specifically targeting the Pharmaceutical, Flavor & Fragrance, Nutraceutical and Chemical Manufacturing industries.
For more information on Chemical Management Systems, Inventory Control Systems, Recipe Manager and other products provided by Valdata Systems please visit: http://www.valdatasystems.com.
###