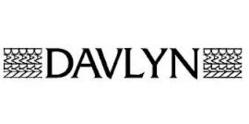 I am happy to say we are realizing ... 100% weighing accuracy and Documentation
..."
Fairfield NJ (PRWEB) January 31, 2013
Davlyn Industries, Inc. located in Monroe Township, NJ (a wholly owned subsidiary of Shiseido Company Limited) implemented Valdata's Chemical Management System ("CMS") in December of 2011. After auditing the effectiveness of the system Davlyn recorded impressive improvements.
Ladio Hanzes, Executive Director of Manufacturing & Facilities reported:
"I am happy to say we are realizing

100% weighing accuracy and Documentation
>25% weighing increase of pre-weigh containers / operator
20% decrease in documentation review time
Live inventory bulk data post batch mfg with no administrative / warehouse input
Fully FDA reviewed during our recent audit with ZERO observations.
The top three were based on first 3 months of post CMS compared to pre CMS of similar batching volume. There are other improvements realized and we expect the numbers to improve, as our operators gain experience and we tweak further improvements."
Davlyn achieved these results using Valdata's Manufacturing Execution System "MES" and the Warehouse Management System "WMS" modules.
About Valdata Systems
Headquartered in Fairfield, NJ, Valdata Systems is a premier provider of Chemical Management solutions specifically targeting the Pharmaceutical, Flavor & Fragrance, Nutraceutical and Chemical Manufacturing industries.
For more information on Chemical Management Systems, Inventory Control Systems, Recipe Manager and other products provided by Valdata Systems please visit: http://www.valdatasystems.com