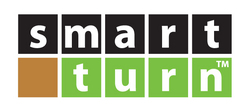 San Francisco, CA (Vocus) October 26, 2009
SmartTurn Inc., the leading On-Demand Inventory and Warehouse Management System (WMS) provider, announced today that it will present a webinar on Tuesday, October 27 featuring AMR Research, a leading supply chain industry analyst firm discussing tips on how to capitalize on the economic recovery. In addition, Komyo America (a Honda Motor Company) will provide real-world experiences on the use of on-demand technologies and online inventory control to support his company's growth.
For the past 12 months, companies have seen customer demand fall, while customer expectations have continued to rise. Many have been forced to make significant reductions in staff and budget to survive during the economic downturn, and the frightening thing is that the recovery could be just as jarring. Are you prepared to take advantage of a growing economy again? Do you have the infrastructure in place to handle that growth without making significant investments? Is your business agile and adaptable enough to handle the changes that are coming?
Learn strategies for capitalizing on the economic recovery and gaining a competitive advantage in the recovery and how SmartTurn's web-based inventory management system can drive profitable growth in the recovery.
When: Tuesday, October 27, 2009; 2:00pm ET/11:00 am PT; 60 minutes
What:
Attendees will learn

How to develop a recovery strategy and start envisioning new revenue channels
The benefits of a Web-based WMS system and how you can save thousands in supply chain efficiencies
How leading organizations are prepared now to grow profitably
Why strategic spending on technology is a wise investment
The keys to future success: staying lean and adaptability
Who:
This webinar will feature

Greg Aimi, Research Director, AMR Research
Rick Franklin, Corporate Director of Operations, Komyo America (a Honda Motor Company)
Jim Burleigh, CEO, SmartTurn
Register: Join us for an interactive Webinar
About SmartTurn
SmartTurn™ Inventory and Warehouse Management System and the SmartTurn Inventory Grid™ are the first true on-demand warehouse management systems to provide enterprise class functionality at a fraction of the cost of traditional license and install software. Designed for quick implementation, ease-of-use, real-time inventory accuracy and warehouses performance, the SmartTurn system provides visibility on every item across single or multiple warehouses. Founded on the premise that software should be smart, simple and safe, SmartTurn's customers span the value chain of most industries to include manufacturers, wholesalers as well as 3PLs. SmartTurn is privately held and backed by leading investors, NEA and Emergence Capital Partners. Please visit our web site at http://www.smartturn.com .
Media Contact:
Albert Fong
SmartTurn
(415) 685-4162
pr(at)smartturn(dot)com
###