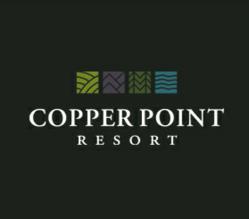 I am deeply proud of what our team has accomplished at Copper Point Resort and this is a reflection of that achievement.
Invermere, BC (PRWEB) November 15, 2011
Just months after its big grand opening in May of this year, Rohit Communities' Copper Point Resort shows no signs of slowing down as it gears up for its first winter season. Last week the luxury condominium resort in Invermere, BC, was once again recognized by the Canadian Home Builders' Association of British Columbia (CHBA-BC). The announcement was made for who will be competing for Gold at the 2011 Georgie Awards, in which Copper Point Resort was named a finalist for the 2011 Best Multi-Family Low Rise Development.
"We are honored and appreciative to have our project chosen by experts in the industry, among entries from top residential developers," said Rohit Gupta, CFO of Rohit Group of Companies. "I am deeply proud of what our team has accomplished at Copper Point Resort and this is a reflection of that achievement."
Copper Point Resort received five finalist nominations from the Georgie Awards last year for its 'Five Star Camping Redefined' marketing campaign and hopes to turn this project nomination into a win for this year's competition.
The finalists for the grand award categories including Customer Service powered by AVID™, the Renovator of the Year and Builder of the Year will be announced in January 2012 while the Gold winners are announced at the 20th Georgie Awards this February 25, 2012 at the Vancouver Convention Centre West.
Click here to see the full list of finalists and categories from the 2011 CHBA-BC Georgie Awards.
About Copper Point Resort:
The award winning Copper Point Resort is the newest four season luxury resort located in Invermere, British Columbia, offering whole and fractional ownership real estate and vacation hotel accommodations. Year round attractions include nine premier golf courses, world renowned skiing, natural hot springs and the stunning Lake Windermere. Copper Point Resort condominium owners and guests will enjoy five star amenities including indoor and outdoor pools & hot tubs, trendy contemporary Elements Grill, a fitness facility, playground, conference facilities, and a spa opening this 2012 winter season.
About Rohit Communities
Rohit Communities, the foundation of Rohit Group of Companies, is an award winning developer and builder of new homes in Edmonton offering new condos, townhomes, duplexes and single family homes for sale. It also offers new homes in Fort McMurray, and luxury condos in both Kelowna and Invermere's Copper Point Resort.
###