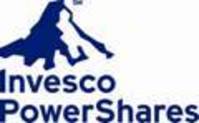 Energy Solutions for the 21st Century
Chicago, IL (Vocus) January 14, 2009
Invesco PowerShares announced today that T. Boone Pickens, a leading authority on alternative energy, will participate in a webcast regarding America's dependence on foreign oil. The event, titled "Energy Solutions for the 21st Century," will be held on Tuesday, Jan. 27, 2009 at 4:00 p.m. EST and will be presented by Invesco PowerShares.
"We are honored to welcome T. Boone Pickens to discuss America's dependence on foreign oil and to share his perspective on alternative energy solutions. We believe the United States' dependency on foreign oil links three of the most critical issues we face today: the economy, the environment and national security," said Bruce Bond, president and CEO of Invesco PowerShares.
Pickens, founder and chairman of BP Capital Management, is the creator of the Pickens Plan, a grass-roots campaign aimed at reducing America's dependence on imported oil by harnessing domestic energy alternatives. The plan calls for building new wind generation facilities that would produce 20% of our nation's electricity and allow us to use natural gas as a transportation fuel.
Pickens will be joined by Bond in discussing his plan and how it pertains to President-Elect Barack Obama's alternative energy outlook. In addition, Invesco PowerShares National Sales Manager, Robert Brooks, will be present to discuss how PowerShares exchange-traded funds (ETFs) may relate to the Pickens Plan. The conference will conclude with a question and answer session featuring all three panelists.
The live webcast will be open to the public, and those interested in participating are encouraged to visit http://www.invescopowershares.com/webcast for registration details.
Invesco PowerShares Capital Management LLC is leading the intelligent ETF revolution through its family of more than 130 domestic and international exchange-traded funds, which seek to outperform traditional benchmark indexes while providing advisors and investors access to an innovative array of focused investment opportunities. With assets under management of $9.15 billion as of Dec. 31, 2008, PowerShares ETFs trade on all three U.S. stock exchanges. For more information, please visit us at http://www.invescopowershares.com.
Invesco PowerShares is a part of Invesco Ltd., a leading independent global investment management company, dedicated to helping people worldwide build their financial security. By delivering the combined power of our distinctive worldwide investment management capabilities, including AIM, Atlantic Trust, Invesco, Perpetual, PowerShares, Trimark, and WL Ross, Invesco provides a comprehensive array of enduring investment solutions for retail, institutional and high net worth clients around the world. Operating in 20 countries, the company is listed on the New York Stock Exchange under the symbol IVZ. Additional information is available at http://www.invesco.com.
Opinions expressed are by T. Boone Pickens and are not necessarily that of Invesco PowerShares, Invesco Aim or Invesco Ltd. Invesco Ltd. and its subsidiaries offer no guarantees or warranties as to the accuracy and reliability of opinions expressed.
There are risks involved with investing in ETFs, including possible loss of money. Shares are not actively managed and are subject to risks similar to stocks including those related to short selling and margin maintenance. Ordinary brokerage commissions apply.
The Funds are concentrated in a single industry, which involves substantially greater risk of loss and price fluctuations than an investment diversified across multiple industries or sector segments.
Shares are not FDIC insured, may lose value and have no bank guarantee.
© 2009 Invesco PowerShares Capital Management LLC
PowerShares® is a registered trademark of Invesco PowerShares Capital Management LLC (Invesco PowerShares). Invesco PowerShares Capital Management LLC and Invesco Aim Distributors, Inc. are indirect, wholly owned subsidiaries of Invesco Ltd.
Invesco Aim Distributors, Inc. is the distributor of the PowerShares Exchange-Traded Fund Trust and the PowerShares Exchange-Traded Fund Trust II.
An investor should consider the Funds' investment objectives, risks, charges and expenses carefully before investing. For a copy of the prospectus which contains this and other information about the Funds, call 800.983.0903 or visit http://www.invescopowershares.com. Please read the prospectus carefully before investing.
Shares are not individually redeemable and owners of the Shares may acquire those shares from the Funds and tender those shares for redemption to the Funds in Creation Unit aggregations only, typically consisting of 100,000 shares.
Media Contacts:
Kristin Sadlon
Porter Novelli
212-601-8192
Bill Conboy
303-415-2290
###