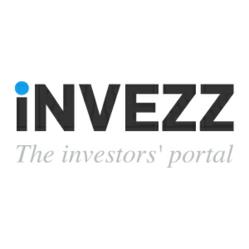 Such type of land is considerably more expensive and requires competent farm management, which comes at a steep price.
London, UK (PRWEB) February 01, 2013
The author begins his analysis writing about the global food crisis of 2008 and how it sparked a renewed interest and a wave of investments in agriculture – farmland in particular.
Quin steps into the shoes of a private investor seeking to invest in agriculture with a budget of between ₤10,000 and ₤100,000 at his disposal. The author specifies three distinctive agri-investment forms – investment in farmland, in farming or in upstream or downstream activity, which can either be the supply of inputs to a farming operation or the processing of the outputs. The author further narrows the scope of the analysis by focusing on investments in farmland. One option is "land banking" – purchasing a tract of agricultural land purely for the purpose of holding it until its price appreciates enough to bring a sizeable return on the investment. Quin continues by giving an example of a "land bank" scheme which duped investors into buying patches in the UK on the back of unsupported claims that pending permission to develop the land would boost its price. Despite the fair number of crooks out there, the analysis notes that some investors have amassed massive fortunes built on the "land banking" method.
For those who want to invest in agriculture and pocket an income stream instead of an uncertain capital gain at some future point, Quin suggests another investment option – buying farmed land that supports either an existing or greenfield farming operation. The analysis goes on to explain that such type of land is considerably more expensive and requires competent farm management, which comes at a steep price. The only way for private investors to invest in agriculture through buying actively-farmed land is to pool their resources in a fund or a syndicate.
Another decision investors need to make is whether they want to invest in UK farmland or abroad. Quin compares the prices for farmland in the UK and Bulgaria, showing the reader exactly how much more expensive British land is. A discussion of the pros and cons of a selection of locales is expected in a future iNVEZZ editorial from the agri-investment series.
The analytical piece ends by warning pundits who'd like to invest in agriculture to prepare for a long-term investment project, involving an asset which probably won't be quickly liquidated should the need for cash arise. Having said that, Quin describes farmland as an attractive alternative investment choice for investors who are willing to put in the time and efforts required.
To learn more about iNVEZZ, join, contribute your own professional or amateur expertise on the investment areas of your interest or engage with other investors or experts, please visit http://www.iNVEZZ.com.