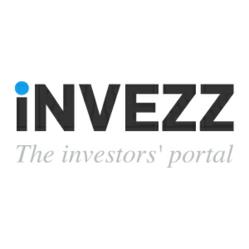 Among the challenges associated with investing in wine are the commodity's properties as a food product.
London, UK (PRWEB) January 29, 2013
Frank Quin of the investor's portal iNVEZZ recently penned an analysis on wine investment, one of the myriad of alternative investment products which have gained a lot of attention amongst investors since the global financial crisis. While not completely discarding wine investments, Mr Quin notes that extensive knowledge of the market as well as strong personal interest is essential for those thinking to invest in wine.
In his commentary, Mr Quin cautions that, as is the case with many investment products which have suddenly become popular, wine investments have also attracted their fair share of unscrupulous traders and fraudsters. "So for anyone mulling over the option to invest in wine caution is very much advised," notes Mr Quin in his commentary.
Mr Quin then comments on the existence of wine exchanges which provide some degree of transparency in wine trading and can therefore be of service to the aspiring wine investor. He goes on to discuss the option of acquiring fine wine "futures" as one of the available wine investment alternatives and a long-established commercial practice in the wine industry.
Yet Quin points out that among the challenges associated with investing in wine are the commodity's properties as a food product. As such, despite its longevity relative to other foods, it is in essence a commodity with a limited shelf life, referred to by Mr Quin as the "drinking window". Depending on the wine, this might be less than a decade after bottling or some much longer period. This in turn provides a high degree of uncertainty whether a particular vintage purchased now will allow for a return on the investment at some future time, with the uninformed investor taking a very significant risk.
Quin therefore advises those considering whether to invest in wine to put their money somewhere else unless they have the necessary expertise to pick the future value of fine wines.
To learn more about iNVEZZ, join, contribute your own professional or amateur expertise on the investment areas of your interest or engage with other investors or experts, please visit http://www.iNVEZZ.com.