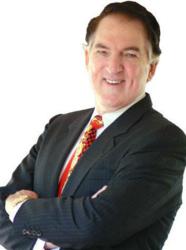 This investment method has little risk because the money backed by the government according to the tax code.
Houston, Texas (PRWEB) December 20, 2012
TedThomas.com has launched a new how to invest retirement funds course that is now open for enrollment online. This brand new course is written for complete beginners and includes how these investments earn up to 36 percent annually in government-backed securities. Ted has taught offline seminars for over 20 years and is now opening up this new virtual training online for the first time at http://www.tedthomas.com.
According to the Social Security Administration, there are now more retirees in this decade than in previous years. The stock market can often fluctuate and cause those searching for the best retirement investments to seek alternative ways to growth these funds.
While purchasing real estate can be confusing to those that are not an agent, Ted Thomas has simplified a new investment strategy that is designed for retirees.
According to the National Tax Lien Association, up to 10 billion dollars annually goes unpaid in the form of property taxes to local governments. This revenue would normally be used for construction protection, police and firefighter salaries and other protects that depend on tax revenue for completion.
Ted's new retirement investment course explains how investors can take advantage of these opportunities in almost every county in the U.S. to find returns of up to 36 percent annually.
The information contained in the new training course reveals how any person can get started instantly with very little investment funds. "I've seen tax certificates for $50 and others for $100,000," said Ted Thomas in his training materials. "This investment method has little risk because the money is backed by the government according to the tax code," added Ted.
This new training course is one of the first of its kind to be offered entirely online. Since this is written for beginners, those with any amount of funds to invest in government-backed securities can put these skills to use. The online enrollments are available for a limited time to ensure all people who enroll receive personal attention.
About Ted Thomas
Thousands of beginning and experienced investors have learned from Ted Thomas over the past 20 years. Ted's unique investing strategies are backed by the tax codes in all 50 U.S. states and provide guaranteed returns for those that invest using his strategies. Through online training and offline seminars, Ted Thomas offers updated information that is not found elsewhere in print or published freely online. Ted is an in-demand public speaker and has authored over 30 books related to tax liens and tax deed investing strategies.