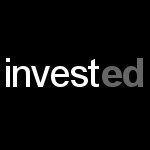 I aim to let people know why Invested Central will be an excellent partner in helping them successfully execute their plans.
Bethesda, Maryland (PRWEB) September 07, 2012
Invested Central, a Bethesda, Maryland based stock market education company, is excited to announce that Bridget McGraw has joined its team as head of sales.
"We were searching for the right individual to join our team for quite some time, someone who had a combination of money management skills, technical analysis experience and was a member of the our community. When Bridget expressed interest, we knew we were on to something," said John Hopkins, president of Invested Central. "A lot of people new to us aren't familiar with what we do, so Bridget will be bridge that gap, combining her many years of experience in the market along with what we have to offer to our members."
McGraw had 35 years of experience and was a financial adviser from 1999 to 2011, specializing in retirement planning and now manages her own portfolio. "Our demographic skews to the mature side, so Bridget fits in just perfectly. Her extensive skills in money management and technical analysis are a great combination and those considering an Invested Central membership will be able to relate to her given her vast experience."
McGraw originally retired in October 2011 and lives the life many only dream of, operating mostly from the office in her boat which is currently docked in Key West. "I wasn't really looking for anything and I saw that Invested Central was looking for someone that fit my skill set. I contacted John and after we had a few conversations we both agreed that I would head up the sales effort."
Hopkins is thrilled because he's getting a seasoned veteran. McGraw is excited because she's not the type to sit around, so getting involved with Invested Central came at a perfect time.
"I first learned about Invested Central in 2010 and started with a basic membership plan. As time went on, I started appreciating what they had to offer even more, and subsequently moved into their highest membership level. Invested Central has highly enhanced my investment returns by keeping my focus on the where markets and stocks are trending and taking the emotion out of investing. Dsicipline makes a huge difference. John and Tom keep you on the right path."
Both Hopkins and McGraw are excited about the future given the aging population and as more individuals take investing into their own hands. "People have grown weary of Wall Street but realize it is important to have someone like Invested Central helping to guide them in day to day trading and investment decisions," said Hopkins. "I agree," said McGraw, "and I aim to let them know why Invested Central will be an excellent partner in helping them successfully execute their plans."
About Invested Central - Invested Central provides education and stock market guidance to individuals who have taken trading into their own hands. They provide pertinent information to their members during the trading day, including market updates, stock ideas, and conduct live member only chats while the market is open to help enhance trading success. Invested Central is in their eighth year of business and continues to serve members who have been part of the Invested Central community since its inception. You can learn more about Invested Central by visiting their website at http://www.investedcentral.com.