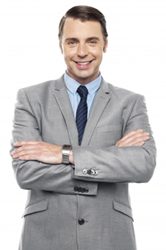 We have an easy link right on our homepage that provides instant access to download the guide we've prepared for beginner investors in 2015
Houston, TX (PRWEB) January 19, 2015
Some adults who have the income needed to buy real estate for sale in the U.S. often plan to earn passive income through a rental property. The JWB company is now explaining investing 101 for rental real estate buyers through its complementary guide offered on its homepage at http://www.jwbrealestatecapital.com.
The housing industry content that is now presented in the guide is current for this year and offers detailed information about how the JWB company has found success in the rental industry. Men and women who take the initiative to download the available guide do not have to provide personal information.
"We have an easy link right on our homepage that provides instant access to download the guide we've prepared for beginner investors in 2015," said one JWB Group rep.
The path to higher earnings for some investors can include diversified investments in stocks, corporate bonds or high interest savings accounts. The JWB company is now introducing ways to build wealth from the rental industry through additional investments. This information is presented in the free guide now available.
"There are different ways to grow income as an investor and not all ways require a large personal cash investment," said the rep.
The JWB Group has sustained growth over the past decade in the state of Florida through its acquisitions of homes and new construction projects. Investors can now speak directly with account managers through the new phone system at (904) 677-6777 that is in place to field calls across the United States.
About JWBRealEstateCapital.com
The JWBRealEstateCapital.com company offers national programs that help average adults to buy real estate at reduced prices. The company owns hundreds of houses that earn income in different markets in the state of Florida. The JWBRealEstateCapital.com company website offers an investment resource to beginners and features blog content, streaming video platforms and guides available to review on mobile devices this year.