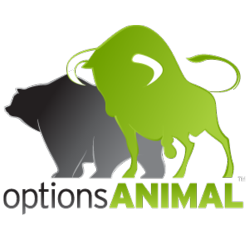 Lehi, UT (PRWEB) July 26, 2012
Greg Jensen, founder of OptionsANIMAL said, "the 'Invest Like a Monster ' conference is one of the best trading workshop venues I have ever seen. There is no other conference out there, where you are surrounded by traders of this caliber. It's a great opportunity for investors to learn from the best traders in the industry and based upon the current, volatile market conditions; it's perfect timing."
The "Invest Like a Monster" conference will cover topics such as:
Identifying successful stock opportunities
Options strategies for volatile markets
Managing your positions more effectively
Trading themes into the election
Using the tradeMONSTER® platform to manage your positions
Event Venue Details:
When: July 26-27, 2012
Where: The Mid-America Club
Cost: $199
Learn how to attend for free
To learn more about this event or to register, please visit the following link:
http://www.optionmonster.com/events/Invest-Like-A-Monster/?affiliateId=82
Greg Jensen is the founder and CEO of OptionsANIMAL Mr. Jensen has trained thousands of people from all corners of the world to be successful traders. His innovative stock and options education has helped his students learn to trade successfully in any market condition. Mr. Jensen is a well-known expert in the industry and has written his professional options written for a long list of investment publications, including: Nasdaq.com, Forbes Inc., tradeMONSTER®, optionMONSTER®, OptionsXpress, Active Trader Magazine, Reuters, Wiley Trading and other like publications.
OptionsANIMAL (http://www.optionsanimal.com) was founded with the simple goal of creating the most extensive options and spread trading education in a convenient, online format. OptionsANIMAL teaches everything from stock market basics to advanced option trading strategies. OptionsANIMAL is the final stop for stock and options trading education. You'll find OptionsANIMAL's Commitment to Excellence in Education is present in everything they do.