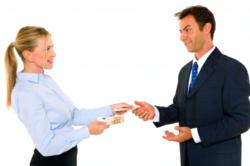 Tax liens can be placed on residential or commercial property by taxation authorities.
Miami, Florida (PRWEB) December 02, 2012
Ted Thomas has launched a new investing in tax lien certificates program for adults online. This new program is written in easy to understand language that teaches Ted's advanced strategies for the first time. Thousands of students have completed training seminars and programs created by Ted Thomas in the past 20 years. These advanced strategies for wealth building are now taught online at http://www.tedthomas.com.
One of the benefits explained inside of the new training program is the first place position of tax certificates. When these are purchased from government authorities, these can be redeemed before other debts or liens. This concept is has helped many that purchase tax certificates to earn financial returns of up to 36 percent.
Tax liens can be placed on residential or commercial property by taxation authorities. These liens are typically announced by public notice in the 3,147 counties now validated in the U.S. The new investing in tax liens training provided by TedThomas.com offers information that can immediately be put to use by adults that want to own tax certificates as a government backed security investment.
The redemption period for certificates is one area that can be confusing to those that collect information online. States update redemption periods each year and old information could be printed on websites that supply second-hand taxation information. The Ted Thomas training programs provide updated redemption period data to help ensure the accuracy of the information used by new investors.
The returns that can be acquired as a tax certificate investor could be achieved in less than 30 days according to Ted's training materials. The guaranteed returns that are offered for those that purchase tax certificates provide an alternative to bank issued CDs or interest bearing checking accounts that currently payout as must as 1.04 percent annually.
The brand new tax lien certificates training materials now offered online and in print form by Ted Thomas could help new investors to find tax certificates in any of the 50 U.S. states. A tax deed course is also available from http://www.tedthomas.com/products to help those searching for ways to own a property for a portion of the assessed value.
About Ted Thomas
Ted Thomas has successfully taught thousands of men and women around the world the strategies he's helped pioneer for over 20 years. The tax certificate and tax deed information that is now offered from TedThomas.com is now used as an alternative option to those that do not attend in-person seminars. Ted Thomas is one of the top tax authorities for tax certificates and tax deeds in the United States and regularly conducts seminars and webinars that help introduce these expert strategies to new and experienced investors.