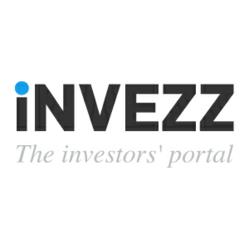 Fine wine as a specified investment is not regulated by the UK Financial Services Authority.
London, UK (PRWEB) January 29, 2013
iNVEZZ features writer Frank Quin begins his analysis with a note of caution – investing in wine has its fair share of shady operators and scammers. He continues by providing examples of such schemes, including an outfit called Bordeaux UK Limited, which went bankrupt owing its investors around ₤10 million. Quin refers iNVEZZ readers to investinginfinewines.co.uk, a website of the UK's Wine and Spirit Trade Association, which counsels non-experts to stay out of investing in wine.
After warning readers of the potential risks involved in investing in wine, the author of the iNVEZZ analysis describes the British wine exchange: "a venue for buying and selling amongst established wine merchants and other commercial interests". London-based Liv-ex claims to account for 80 percent of the global fine wine turnover and has become a reputable pricing reference for a variety of wines. Quin also informs the portal's readers of the Liv-ex 100 Fine Wine Index, which tracks the prices of the 100 most traded wines on the market.
Moving on, the author writes of "en primeur" – a mechanism used for investing in wine. It involves a winery selling freshly-produced wine from the barrel, one to two years before it has been bottled, in order to generate cash-flow in advance. This allows the retail investor to take a gamble on a rise in the value of the vintage once it is bottled and available on the marketplace.
The iNVEZZ analysis draws readers' attention to the fact that fine wine as a specified investment is not regulated by the UK Financial Services Authority although when structured as a Collective Investment Scheme (CIS) it does fall under the jurisdiction of the regulator. Investors need to be aware of what is considered to be a CIS and of their rights when dealing with such investment schemes.
Quin concludes his analysis with the explanation that fine wines have a use-by date and when consumed they obviously lose the investment value tied to them. The "drinking window" differs from wine to wine and ranges from less than a decade to much longer periods, in some cases up to 50 years. The main question for the retail investor,given the risks involved, is how to determine whether the asking price of a particular bottle purchased today will allow for solid returns. For this reason Quin advises non-experts to stay away from investing in wine and instead enjoy its primary attraction – the pleasure of consuming it.
To learn more about iNVEZZ, join, contribute your own professional or amateur expertise on the investment areas of your interest or engage with other investors or experts, please visit http://www.iNVEZZ.com.