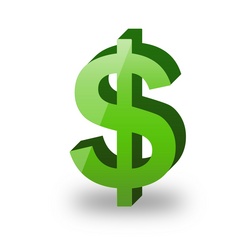 Denver, CO (PRWEB) July 1, 2009
A new non-commercial web site, InvestorHelp.com, provides free in-depth financial education for investors.
The recession made many of us redirect our focus to our own financial situations. Savvy investors have to work on continuing their financial education to be able to stay ahead of the pack. There are too many sites and programs available with a strong commercial tie-in, promoting specific products, mutual funds and brokerage firms.
InvestorHelp.com is different. Created by the Evelyn Brust Financial Research and Education Foundation and funded by a grant from the Brandes Institute, InvestorHelp.com aims to cut through the hype, and provide in-depth, non-commercial financial education to the public, free of charge.
A highlight of the site is the 5 day Dream Retirement Challenge, an online contest to be held in September, featuring a hypothetical portfolio over a 15 year period. Prizes will be awarded monthly for InvestorHelp.com subscribers as they qualify for the competition. This program, adapted by the Brandes Institute, is a fun way for site subscribers to apply their new financial knowledge and compete for prizes.
For additional information on this new web site for non-commercial financial education, contact Jennifer Maskrey, or visit InvestorHelp.com.
About the Evelyn Brust Financial Research and Education Foundation:
The Evelyn Brust Financial Research and Education Foundation is a 501(c)(3) non-profit organization formed to educate the public about money and investing, providing the tools and knowledge needed to build secure retirements.
About the Brandes Institute:
A division of Brandes Investment Partners, the Brandes Institute's primary goal is to develop ideas and research that expand the investment community's understanding of market behavior and portfolio management.
Contact:
Jennifer Maskrey
Programs Manager
Evelyn Brust Financial Research and Education Foundation
720.670.6702
http://www.evelynbrustfoundation.org
http://www.investorhelp.com
###