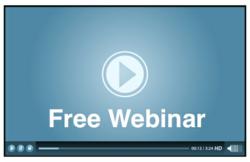 We've found out that, even in this technological age, people still respond very well to the human touch.
Tucson, AZ (PRWEB) October 11, 2011
As part of its efforts to up-ramp financial education for retirees and preretirees, JD Mellberg Financial (JDM) is launching an ongoing, weekly, live webinar series hosted JDM President Joshua Mellberg.
Mellberg will enlighten as many as 1,000 online attendees in plain English on a variety of financial and retirement planning subjects every Thursday, unforeseen circumstances notwithstanding. He will then field questions by the attendees, addressing individual concerns to the best of his considerable ability. This service is provided free-of-charge to Annuity National subscribers.
"We've found out that, even in this technological age, people still respond very well to the human touch," said Mellberg. "I could just write e-mail articles, but why? Accessibility is the hallmark of our high customer service standards, and people are hungry to learn more how to safeguard their retirement savings so that it lasts their entire lives."
The first Webinar, which is entitled the New Gold Standard of Retirement Income, will be broadcast on Thursday, Oct. 13, 2011, 12:00-1:00 p.m. EST. Gotowebinar will host the event, and will be continued to be used throughout the Webinar series.
Click here to view the inaugural webinar invitation e-mail.
A recorded, rebroadcast is planned for an as-yet undetermined time in the near future via the company's main website, http://www.AnnuityNational.com, to company subscribers. JD Mellberg's entire universe of some 90,000 subscribers will be invited via e-mail to the event, with space available online for 1,000 attendees.
JDM has experienced a remarkable 1000 percent growth rate in just two years. As JDM's services have blossomed, so too has its status in the financial planning community. This year marks the first time the company has been listed on Inc. magazine's Inc. 5000 annual ranking. With some $75 million in written business so far this year, the firm feels confident it will reach $100 million by the end of December.
In addition to the webinar series, the company has plans to launch several financial educational programs for clients and staff to help them withstand the fluctuating financial outlook. Primarily Internet-driven, JDM is expanding its public outreach to include print, radio and other media meant to educate retirees and pre-retirees about how best to manage their money and plan for a worry-free lifestyle, as well as provide them with the financial safeguards that individually suit them best.
JD Mellberg Financial, a limited liability company, works to ensure a financially secure and enjoyable retirement for its clients through a guaranteed income-for- life. It achieves this with secure investment vehicles and the latest in tax-advantaged strategies that garner high earning power and minimal risk.
For more on JD Mellberg, call 520-731-9000, visit http://www.AnnuityNational.com on the Internet or write to JD Mellberg Financial; 1785 E. Skyline; Suite 131; Tucson, AZ; 85718.
###