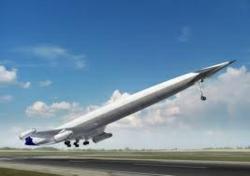 Pennsylvania saw 44,000 new jobs and $389 million in tax revenue produced by fracking in 2009.
Austin, TX (PRWEB) March 26, 2012
One of this week's AbsoluteWealth.com articles said that recent technological developments have caused natural gas extraction from shale rock, or "fracking," to become so lucrative that investors are scrambling to learn all they can about investing in fracking companies. They are turning to the experts at Absolute Wealth for the best collection of information on the profitable opportunities available to them. With it, they're poised to have a stake in the companies that are positioned to explode in value.
"Sideways Oil: How "Fracking" is Re-Establishing the U.S. as an Oil Power and How You Can Profit" is the newest Special Report from Absolute Wealth and its membership program the Independent Wealth Alliance. The recent article says it doesn't just list a few companies worth buying shares from; it gives detailed, valued explanations of each company's situation, and includes the full supply chains and support industries that are connected to fracking.
The cross-section approach to investment tips highlights the Special Report's wide-ranging expertise, and helps any investor find the opportunities that appeal to them the most. It's not always easy finding out how to make money in oil, but with the Special Report's help, anyone can do it.
There are vast amounts of natural gas deposits across the United States, and the article said local economies have been revived and thousands of jobs have been created. Pennsylvania saw 44,000 new jobs and $389 million in tax revenue produced by fracking in 2009.
Absolute Wealth is a financial investor group that works to provide useable strategies to subscribers of their membership program through researched Special Reports and other educational instruments. They are devoted to finding the most exceptional returns and advising on the most proven investing techniques.
The past track record of fracking has proven itself, but only now is the modern advancement of technology and geology influencing the natural gas extraction process. To become less dependent on foreign oil, the AbsoluteWealth.com article said the U.S. is relying on the next stages of fracking to increase their capabilities. By investing in fracking companies, those who are the most educated will be cashing in on America's re-establishment as a powerful energy industry provider.