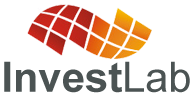 InvestLab has experienced tremendous growth and we're excited to close this round of funding
Hong Kong, China (PRWEB) March 09, 2012
InvestLab, a financial technology company dedicated to providing the first open trading platform, today announced that it raised $10 million Series A round of financing led by VantagePoint Capital Partners (VPCP) and Citi Ventures, a unit of global financial services company Citigroup. Melissa Guzy, VPCP's Managing Director and Head of Emerging Markets Asia, joins InvestLab's board of directors alongside Mark Munoz and Nate Emerson.
Investlab's products include Tradepop.com, a social investing website that uses sentiment analysis to rank and rate stocks and MIX, a platform that helps retail brokerage firms seeking a more cost effective cross-border trading solution to grow their business.
"InvestLab has experienced tremendous growth and we're excited to close this round of funding," said InvestLab's Founder and CEO Mark Munoz. "The capital helps us further grow our global community of investors on Tradepop, expand our sentiment platform and deliver our trading technology to clients. I'm thrilled to have VantagePoint and Citi Ventures, which are among the premiere global venture firms in Asia and the US working with us on our endeavor."
Melissa Guzy, Managing Director and Head of Emerging Markets Asia for VPCP, commented: "VantagePoint funds transformative technologies that answer obvious social and business needs. As Asian economies mature, investors across the region are increasingly seeking new investment platforms that leverage new technologies to break down the barriers to global markets. Investlab is developing solutions that respond directly to those needs, and we're excited to be on board."
"The Citi Ventures team helps to foster emerging technologies by investing in ventures that potentially can transform the financial services industry, help our clients reach their goals, and generate new value for Citi," said Wei Hopeman, Citi Ventures' Asia Managing Director "We are supporting InvestLab because we believe it will help change the way people use technology to manage their investments."
About InvestLab
With offices in San Francisco, Hong Kong, and Singapore, InvestLab is a technology leader for global investing. Its innovative products include Tradepop, a social investing website with sentiment analysis to rank and rate individual stocks and MIX, an enterprise level trading platform designed for retail brokerages who want instant access to global markets.
Additional information may be found at http://www.investlab.com | Twitter: @InvestLab | Facebook: http://www.facebook.com/investlab
About VantagePoint
VantagePoint Capital Partners is a global leader in funding the transformative companies of the 21st century. With a best-in-class investment team of business and technology experts, a broad and deep network of corporate Strategic Partners, experienced Senior Advisors, and more than $4.5 billion in committed capital, the Firm has the resources, talent and local-know how to build transformative, industry-leading companies around the world. Headquartered in Silicon Valley with offices in Hong Kong and Beijing, VantagePoint has active investments in over 70 companies, including 10 in Greater China. The VantagePoint portfolio includes award-winning CleanTech leaders BrightSource Energy, Better Place, Solazyme and Tesla Motors, FinTech innovators such as Gain Capital, InvestLab and Global Financial Technologies, and new technology pioneers including VeriSilicon and BlueWhale.
For more information, visit http://www.vpcp.com.
About Citi
Citi, the leading global financial services company, has approximately 200 million customer accounts and does business in more than 160 countries and jurisdictions. Citi provides consumers, corporations, governments and institutions with a broad range of financial products and services, including consumer banking and credit, corporate and investment banking, securities brokerage, transaction services, and wealth management.
Additional information may be found at http://www.citigroup.com | Twitter: @Citi | YouTube: http://www.youtube.com/citi | Blog: http://new.citi.com | Facebook: http://www.facebook.com/citi | LinkedIn: http://www.linkedin.com/company/citi
Contacts:
In the U.S:
Young Pham
InvestLab
info(at)investlab(dot)com
+1 (888) 631-3380
In Asia:
Martin Reidy
Brunswick Group
mreidy(at)brunswickgroup(dot)com
+86 (10) 5960-8600
###