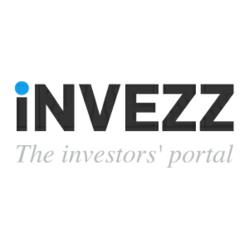 Due to the risks of investing in Indonesia, iNVEZZ felt it pertinent to take an objective and detailed look at the country's business environment and judicial system.
London, UK (PRWEB UK) 28 November 2012
Indonesia, an Asian country with large, untapped natural resources and stable economic growth, has big aspirations to climb from its current 17th spot into the top 10 world economies by 2025, and into the top five by 2040. With such ambitions, Indonesia is keen to welcome direct foreign investment and encourage capital flow into the country. Yet, iNVEZZ sounds a note of caution to anyone considering an overseas investment in this Asian state. Due to the risks of investing in Indonesia, iNVEZZ felt it pertinent to take an objective and detailed look at the country's business environment and judicial system. The investors' portal has recently published an analysis entitled "Investment in Indonesia – Let's Be Careful Out There" by Franc Quin, pointing out some potential hazards of this investment destination.
Outlining the riskier dimensions of the otherwise compelling Indonesia investment case, Quin writes: "it's one thing for a foreign investor to spot a potentially lucrative investment in Indonesia's minerals, oil or real estate and to cosy up over coffee with some local partners having – or claiming to have – the necessary political and bureaucratic connections to get the venture up and running. It's quite another though to secure a watertight legal relationship which will sternly but fairly govern when things turn sour. And another thing again to insulate against a change in sentiment towards your venture at some point down the track."
Going into detail and describing the exact problems particular foreign investors have experienced in Indonesia, Quin provides readers with a recent example of an Indonesia investment case. The author of the editorial points at Intrepid Mines Ltd of Australia which has been elbowed out of its flagship mining project in Indonesia by local business interests operating in the shadows. As Quin notes, Indonesian company PT Indo Multi Niaga, the minority partner of the Australian miner, with a 20 per cent stake in the joint-venture project, "appeared on the scene and ordered a shut-down with immediate effect." While unallowable in the western investment world, the imposed will of the minority stakeholder showcases one of the dangers of operating a business in Indonesia, the editorial outlines.
Moving on from the example, yet not far from the topic, Quin also reveals some additional information in regards to the mining industry, and more specifically the government law in terms of mining investment in Indonesia. Pointing at some particular restrictions imposed by the Indonesian government and remarking that "the prospect of a country's government intervening in some way in the affairs of private sector entities operating in that country is known as 'sovereign risk'," the author of the analysis outlines that Indonesia lacks "open and accountable government"-- a crucial element for a country which aims to not just attract one-off foreign capital, but build a reputation as an attractive and lucrative investment destination.
Whether Indonesia's policy towards foreign investors in the country is "Narrow-minded nationalism or (a) cunning plan" is the question Quin looks at in the final part of his analysis. The author of the iNVEZZ editorial concludes that whether Indonesia will succeed "to reap the benefits of foreign investment in Indonesia on local terms - remains to be seen."
To learn more about iNVEZZ, join, contribute your own professional or amateur expertise on the investment areas of your interest or engage with other investors or experts, please visit http://www.iNVEZZ.com.