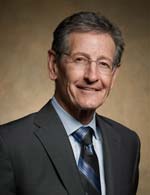 Dallas, TX (PRWEB) April 19, 2013
Richard ("Richie") Lee, Jr., CFA®, CFP®, CEO of Lee Financial Corporation in Dallas, TX, has been named as one of the 30 Most Influential people by the National Association of Personal Finance Advisors (NAPFA), as part of their 30th anniversary celebration.
The program recognizes those NAPFA members and staff who have had a profound impact on Fee-Only financial planning, the organization, and their peers in NAPFA's first 30 years. NAPFA members nominated deserving individuals and voted on those they deem most worthy of being recognized.
The 30 Most Influential includes people of diverse backgrounds, including solo practitioners, principals in large firms, past NAPFA chairs and elected leaders and NAPFA staff. All honorees will be acknowledged at the awards banquets at the 2013 NAPFA Spring Conference in Las Vegas, Nevada from May 7-10 and the 2013 NAPFA Fall Conference in Philadelphia, Pennsylvania from October 8-11.
In addition to being a charter member of NAPFA, Richie is an active member of the CFA Institute and Financial Planning Association. Richie received his Bachelor of Business Administration from the University of Texas and a Master of Business Administration from Southern Methodist University.
About the company:
Since 1975, Lee Financial has been committed to their clients' security, success, and fulfillment, offering financial planning services and tailored portfolio management to high net worth families. As an independent, fee-only wealth management firm, we are our client's core advisor and trusted resource for personal, family, and business needs.
For more information, please visit http://www.leefin.com.