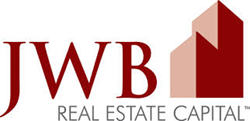 The seminar information that we've presented on our website should help a person to select the right type of training in the real estate industry before buying rental homes
Dallas, TX (PRWEB) September 08, 2014
A new way to learn how to buy investment property has been created by the JWB Real Estate Capital company. A guide to help investors choose an investment property seminar has been published for access at http://www.jwbrealestatecapital.com/how-to-select-an-investment-property-seminar.
This complimentary information is posted to the JWB website as a way to assist investors who are planning to attend a seminar. The variety of Internet based and in-person based training that a new investor has available can make it harder to choose the right program. The JWB guide is designed to answer a lot of the most important questions that investors have before buying property.
"The seminar information that we've presented on our website should help a person to select the right type of training in the real estate industry before buying rental homes," said a JWB source.
One way that the JWB company is helping more investing clients this year is through the presentation of investing information in digital formats. A guide that can now be downloaded on the company homepage explores the turnkey market and how investors across the country are earning higher returns in the housing industry.
"We've transformed our website into a complete information center to promote our training, guides and other content that can be useful to investors nationwide," said the source.
The JWB Real Estate Capital company has responded to the growth rate this year by adding several new team members to its roster. Any investor who visits the company website can now receive direct help from knowledgeable professionals through a real time chat portal compared with what is delivered in the company blog at http://www.jwbrealestatecapital.com/blog.
About JWBRealEstateCapital.com
The JWBRealEstateCapital.com company has designed its website in 2014 to provide real estate information and training programs to clients in the U.S. The company specializes in the acquisition, sale and managing of passive investment homes each year. The JWBRealEstateCapital.com company uses its resources to create more wealth annually for its clients and to open new markets for investing in the housing market in Florida.