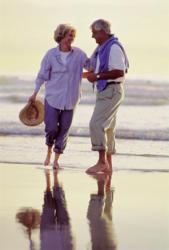 If there was ever a time to get involved in real estate, this could definitely be the time to do it.
Phoenix, Arizona (PRWEB) July 15, 2012
Investment property is one way that new entrepreneurs are entering the world of real estate. Unlike stock market investing that rises and falls, real estate has been one of the most consistent investments in the past 50 years, according to real estate data companies like Zillow and Trulia. One of the emerging trends in real estate is purchasing property with a self-directed IRA otherwise known as a real estate IRA. Jacksonville Wealth Builders is now selling turnkey property in and around Jacksonville, Florida to investors that want to use a real estate IRA to purchase. The entire package solution is handled exclusively by Jacksonville Wealth Builders and removes many of the stresses of buying a rental property as a beginning investor. Retirement account owners can use the following link to learn more about real estate investing with an IRA.
Real estate home values have plummeted in some states by as much as 60 percent. This data has been published in recent market reports that also track rental investing and income activities nationwide. More than a 25 percent national increase in rental home purchases has been highly publicized. States like Arizona, Texas, Mississippi and Florida are among the market leaders in sales of REO properties to beginning real estate investors.
"If there was ever a time to get involved in real estate, this could definitely be the time to do it," said Gregg Cohen, CEO of Jacksonville Wealth Builders. "Our tax laws have eased up a lot in the last few years and more tax breaks are on the way," Cohen added. Recent government legislation has been passed to keep the current real estate tax deduction measures in place.
There are certain advantages to purchasing real estate with an IRA compared with cash or traditional financing. The tax-free growth that many IRAs have is one reason that many people have purchased or are considering purchasing a rental property. Early distribution penalties can be avoided by using the distributed funds for real estate. The natural appreciation that a property and structure combined can bring to an investor is still another factor for a larger than average increase in IRA investing.
According to industry averages, the return on investment with a rental property can be as high as 20 percent annually in a thriving local economy. This is compared with 3 to 5 percent growth rates from a traditional money market account invested in basic stocks and securities. A range of young adults to those entering retirement years have been included in the 2011 annual growth estimates for investment property investing.
The new IRA investing program at JacksonvilleWealthBuilders.com is helping both beginning and seasoned investors to purchase a tangible property with a tenant in place upon the close of the sale. This program is designed to bring immediate passive income to property owners that dream of owning their own rental property in a high rental income state like Florida.
About Jacksonville Wealth Builders
Recently judged one of the top 3 fastest growing companies in Florida, Jacksonville Wealth Builders set its sights on buying investment property and has yet to look backward. This turnkey investment property company has just completed its 100th property sale with more closings scheduled for the summer months. As a complete investment property company, Jacksonville Wealth Builders helps beginning and advanced real estate investors to buy company-owned real estate with cash, financing or a real estate IRA. With growing sales in 2012, Jacksonville Wealth Builders is positioned to overtake its 2011 investment income.