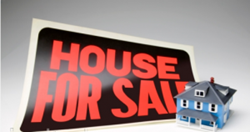 Using a retirement account to hold real estate is now possible in many cases for adults and our guide will help to answer a lot of common questions
Jacksonville, FL (PRWEB) September 09, 2014
Retirement account owners in the U.S. can often have limited ability to invest funds in certain securities due to IRS laws. The JWB Real Estate Capital company has created new investment strategies to help 401K holders to buy real estate without penalties at http://www.jwbrealestatecapital.com.
An informative guide is now available to download that is setup to walk a 401K holder through the process of purchasing an investment property. Because not all 401K accounts are the same type, investors are presented with different options to convert a current account into a qualified account to buy a property.
"Using a retirement account to hold real estate is now possible in many cases for adults and our guide will help to answer a lot of common questions," said a JWB source.
The JWB Real Estate Capital company now owns and controls more than 300 homes in the Florida market that are owned by investment clients from all parts of the U.S. and foreign countries. Interested investors now have the option of using qualified retirement accounts to buy JWB investment homes this year.
"Properties in our network are located in growing neighborhoods around the city of Jacksonville and these homes are building wealth for our clients," said the source.
The JWB Real Estate Capital website now has an active blog that is used to distribute helpful information to new investors with a real estate business. The blog is now updated each day of the week at http://jwbrealestatecapital.com/blog and includes internet and external links to multimedia resources for investors.
About JWBRealEstateCapital.com
The JWBRealEstateCapital.com company is one investing company that helps its clients to build wealth through real estate options in the state of Florida each year. The company offerings for turnkey properties have increased the investment solutions that clients utilize. The JWBRealEstateCapital.com company supplies training through sessions scheduled with associates and through training learned through its website blog online.