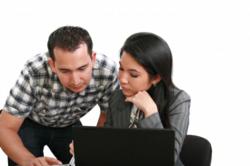 Additional books are now available in the new online store launched on the TedThomas.com website.
Seattle, WA (PRWEB) December 25, 2012
A new webinar is now available online from TedThomas.com that provides information to men and women becoming educated about the types of investment in mortgage-free real estate available. This webinar is taught by Ted Thomas and includes more than 25 years of industry information to help educate the public about the steps to take to enter this industry. The webinar can be accessed online at http://www.tedthomas.com/step2.
Over 30 books have been written by Ted on the topic of mortgage-free real estate. The investing strategies that are used by some successful real estate agents to purchase properties for discounted sale prices do not require university training according to Ted's books.
The new webinar that is released is designed to be accessed entirely online and from any mobile Internet capable device to offer an alternative to books or strategy guides that are also available.
"Personal investments in stocks, businesses and other high-risk industries do not come with a guarantee," said Ted Thomas in his webinar. Those that can invest wisely in property and other forms related to real estate could find these types offer less risk when used correctly according the new online webinar.
A new book has been launched online apart from the no cost webinar series that is now available. The Tax Deductible Retirement book offers those that are nearing retirement or already retired information about how to make smarter choices with the amount of money that is available. Those without a financial planner or other investing specialist could find this book helpful when planning retirement investments.
Additional books are now available in the new online store launched on the TedThomas.com website. This new store is providing immediate access to current and past books, DVDs and other information available. This new web store can be accessed at http://www.tedthomas.com/products.
About Ted Thomas
Ted Thomas has spent his time over the past 25 years writing books, teaching in-person seminars and as an invited guest speaker at top real estate and technology conferences in the U.S. The investment information that is provided to men and women is accurate and is put to use by Ted in his own investing portfolio. Ted Thomas is one of the leading tax certificate authorities in the country and provides one of the largest inventories of information products that are distributed worldwide.