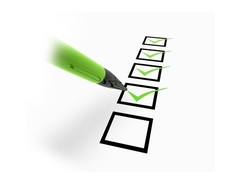 If you are frustrated with your traditional investment management services firm and their failed buy and hold strategies, we would appreciate the opportunity to share with you the benefits of Active Investment Management Services
Sarasota, FL (PRWEB) July 26, 2010
With the stock market's recent adjustments, active investment management services are more important than ever since many peoples' portfolio or retirement accounts have experienced significant changes. To help educate investors, Couture Financial has launched a new website http://www.couturefinancial.com. According to Phil Couture, President of Couture Financial, Inc, a leading active investment management service firm based out of Sarasota, Florida, "We get calls every week from clients who can't thank us enough for helping manage the risk of their portfolio."
Investment management service firms, like Couture Financial, have powerful systems and tools comparable with the largest asset-management firms, but are small enough to care genuinely for their client's financial future, long-term. "At Couture Financial, we feel we have something truly special," Couture points out, your Financial Friend & Advisor. "We introduce ourselves to others and we ask them to consider a couple questions - sort of a financial advisor checklist. In that simple four question financial advisor checklist, we suggest they ask their current investment management services firm:
(__ 1) What is your plan for bear markets?
(__ 2) How will you manage my portfolio during recessionary times?
(__ 3) What are you doing to protect my assets?
(__ 4) What are the costs associated with management of my account?"
Successful Investment Management Services go way beyond just the basics of asset allocation, long-term returns, and diversification. Financial investment clients of firms like Couture Financial enjoy benefits well beyond just one-time, high return financial investment plans or wealth protection strategy; they are treated to a long-term, hands-on partnership where it's all about building their clients' financial security through proper management of their assets.
The largest asset-management firms are JP Morgan & Chase (2.2T), State Street Global Advisors (1.9T), Bank of America/Merrill Lynch (1.5T), and Citi (1.3T). According to Couture, "There is nothing wrong with these huge asset-management firms, but the traditional Wall Street bank investment management service approach promotes buy & hold strategies, leaving many of their clients taking a major hit to their portfolios within the last couple of years. In fact, the last decade has proven that buy and hold is a much higher risk method than believed. They need a more active investment management services discipline."
Good investment managers are keenly aware and sensitive to the relationships between financial market performance and various economic data and trends. They also utilize sophisticated technology to generate proprietary mathematical models and analyze long-term trends in the continually fluctuating stock and bond markets to detect periods of sustainable up or downward movement. But your investment management service experience should be more than just up or down trends and "buy" or "sell" signals to manage your portfolio risk; it's about your investment goals.
If you are frustrated with your traditional investment management services firm and their failed buy and hold strategies, we would appreciate the opportunity to share with you the benefits of Active Investment Management Services.
About Couture Financial Investment Management Services
As a Sarasota Magazine's 2008 & 2009 FIVE STAR Wealth Manager - Best in Client Satisfaction Winner and over 33 years in the industry, our firm targets those individuals who are frustrated with the traditional investment management services firm and their failed buy and hold strategies. With hands-on long-term relationship in mind, Couture Financial manages client investment portfolios, utilizing active asset allocation techniques to maximize wealth while minimizing risk. We do this by continually providing our clients with scientific and objective portfolio development and active re-allocation of assets to reduce risk while maximizing profit potential through daily monitoring of domestic and international markets.
Supplemental Links:
(1) Investment Management Services Checklist: http://www.sarasotainvestmentadvisor.com//index.php?option=com_content&view=article&id=47&catid=3&Itemid=38
(2) The Basics of Investment Management: http://en.wikipedia.org/wiki/Investment_management
Contact Information:
Phil Couture, Couture Financial, Financial Friend & Advisor
3293 Fruitville Road, Suite 108, Sarasota, FL 34237-6453, Phone: 941.366.3551
Toll-free: 800.553.3385, http://www.couturefinancial.com
Media Contact:
Digital Image Business Solutions . Gregg Anderson. 941/757-1880. Email: Gregg(at)dibsfl(dot)com . http://www.dibsfl.com.
Disclosure:
Past performance does not guarantee future results. Please consider the investment approach, objectives, risks, charges, and expenses carefully before investing. Risk is an inherent part of all investments and an actively managed investment has the potential for loss as well as gain. Mutual funds and annuities are sold only by prospectus. Be sure to read the prospectus carefully before deciding whether to invest.
Securities offered through Calton & Associates, Inc.,
Member FINRA/SIPC
14497 N. Dale Mabry Highway, Ste 215, Tampa, FL 33618
Couture Investment Management Services
###