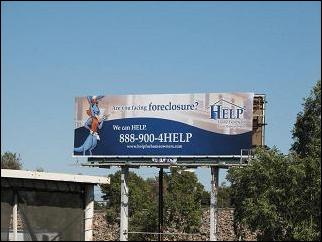 This standard of www.helpforhomeowners.com [foreclosure homes] will naturally carry a greater equity position and are normally not as extensively damaged as smaller and less costly homes
(PRWEB) April 19, 2007
As HELP for Homeowners (http://www.helpforhomeowners.com)] increases its inventory of foreclosure homes, the site is gaining a rapid following. People from all over the Internet are clamoring to assess the site's extensive selection of investment property.
"We are busting loose at the seams," said Cleothus Jackson, president of HELP who projects HELP will reach $100 million in net profit by 2009. Currently many sub-prime lenders have approached HELP with a view to purchasing whole inventories of foreclosure homes, which are often sold for less than half of their face value. HELP is also the target of fund managers looking for a convenient and potentially lucrative foray into real estate.
HELP for Homeowners uses a tried and tested formula of constructing a portfolio of investment property. The Company purchases properties at a rate of 55% - 78% of appraised value, and in so doing is amassing a collection of investment property that have superior value in the market. This means that such properties allow neophytes and veterans to enter real estate investment market, with property portfolio that can yield $50,000 - $200,000 annually.
HELP is able to do this by focusing on foreclosure homes exclusively among median and high income properties.
"This standard of foreclosure homes will naturally carry a greater equity position and are normally not as extensively damaged as smaller and less costly homes," Jackson said. "We purchase homes at less then face value and allow investors to buy at a discount and realize attractive returns."
HELP can, for example, purchase a $1 million home for $700,000 and still offer that house as an attractive investment.
Potential investors must place a minimum of $500,000 with HELP. Other limitations may apply. Visit http://www.helpforhomeowners.com for a full list of requirements.
"Real estate is one of the most stable, certain investment vehicles available in the short to medium term," and as Jackson has outlined, "Investment property is insured which adds to the attractive potential of the purchase of...a house, whether or not it's a foreclosure home."
For more information, visit http://www.helpforhomeowners.com
Contact:
C. Wilhelmina
HELP for Homeowners
888 900 4 HELP
###