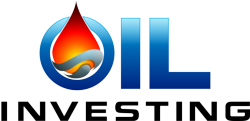 Rise Early, Work Hard, Strike Oil. J. Paul Getty
Vancouver, BC (PRWEB) July 20, 2012
There are a variety of factors that have converged to make oil black gold in 2012. Among these converging factors is the concern that no alternative form of energy – wind, water, solar, nuclear, biofuels – has come close to providing enough supply to meet the needs of the growing global demand. As governments and corporations explore other alternative energies, it is becoming apparent that processing biofuels may actually put enough of a strain on the ecosystem because of the water and land needed to grow the fuel can prevent it from being cost-effective. The question is also, do we really want to use land for biofuels or food production.
With the realization that no viable alternative is likely to rise up to meet the growing demand for energy, investing in black gold in 2012 is an opportunity most accredited investors will want to consider. J. Paul Getty has been quoted providing his formula for success: "Rise early, work hard, strike oil." Just as oil was the black gold that helped build J. Paul Getty's fortune in the 1950s, oil has the potential of once again in 2012.
Petroleum-based products are used to manufacture a number of items used for every day life by people around the world. These items range from anesthetics and antihistamines to vitamin capsules and yarn, and because the demand for every day products will not diminish, even the development of more economical vehicles that are electric or have significantly improved fuel consumption will not necessarily reduce the demand for oil. Oil can be black gold for sophisticated investors.
In addition to potential payouts and return on investment benefits, there are a variety of incentives in the form of tax benefits that incent investors to invest in striking black gold. Some of these benefits include being able to earn untaxed income from producing wells, as well as being able to deduct and depreciate many of the costs associated with establishing the well, including the drilling equipment and geological survey costs.
With the demand for oil increasing by at least 2% each year and no viable alternatives, OilInvesting.Net believes that there is a continuing demand for oil, and that those savvy investors who invest in black gold will be to benefit from that demand.